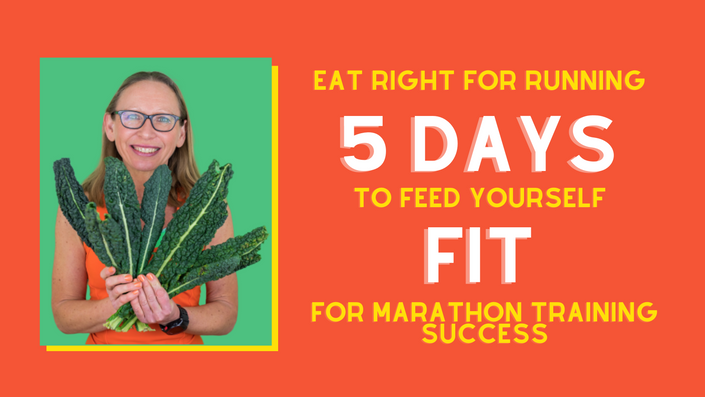 5 Days to Feed Yourself Fit (Old)
Tune up your diet for your running and marathon training
With 5 Days to Feed Yourself Fit
You can go from your running feeling heavy to running lighter in as little as 5 days
Using the exact same system I follow to have bags of energy to train and race confident and strong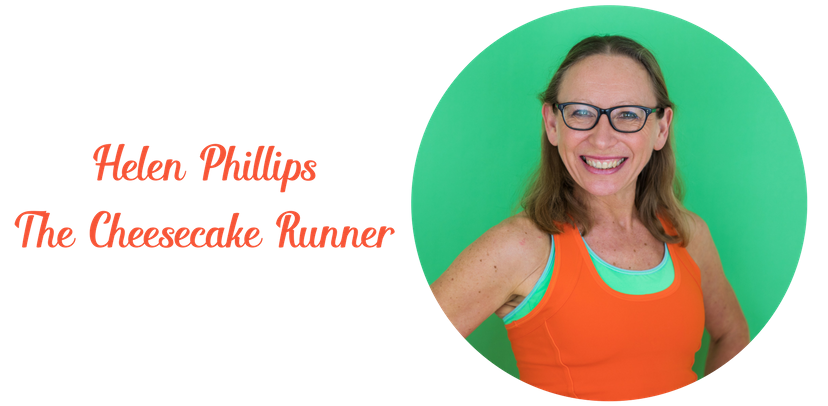 If you've got 5 minutes a day

I can help you
FOCUS YOUR FOOD FOR FITNESS
to give you
MORE ENERGY FOR EXERCISE
to
RAMP UP YOUR RUNNING RESULTS
Even if diets don't do it for you and
You've got a full on fussy family who wont eat fruit!
If you are determined to
FINALLY GET FITTER AND FASTER

And ... You want to funk up your food without following latest fitness foodie fad
Without giving up chocolate, chardonnay and cake!
Give me 5 days and I'll show you how you can
RUN FASTER AND STRONGER FOR LONGER
The truth is, nothing changes if nothing changes
If you want to
SMASH YOUR RUNNING GOALS
then you need to
DO SOMETHING DIFFERENT
to what you've been doing
When you enrol in 5 Days to Feed Yourself Fit you get

5 Days of my top tips, tricks, treats and challenges including ...
✔ First class foods for fitness
✔ Dishes to ditch in your diet
✔ What to wolf down for your workouts and for rapid recovery from your runs
Plus ... My Challenge Yourself to Change challenge, the only way to get real, rapid and lasting results
Plus, Plus ... My Healthy Snacking Guide bonus, with surprisingly good for you energising recipe treats
WANT TO REALISE SOME FABULOUS RUNNING RESULTS?
Run and enrol right now because spots are limited and I don't make exceptions

Let me tell you a bit about me and take you back to how I started on this crazy running road
I'm Helen, I'm 55 years young and I'm The Cheesecake Runner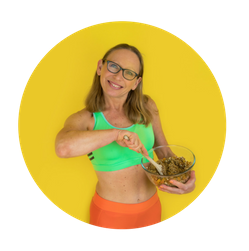 In case you've never heard of me
**horrified gasp**
Here's why I'm uniquely and firmly qualified to tell you everything you had ever wanted to know about how to get your food, fitness and general funk for life back on track
I have a DPhil in Chemistry from the University of Oxford, so you can call me Doctor Cheesecake if you like
Like you, over the years I've really struggled with fitness, motivation and my diet
I WAS A LAZY KID
My brother called me Porky and I was very good at bunking off PE at school, hiding in the music block to get out of running around a field in navy knickers and an aertex top in the freezing cold rain
I found fitness in my twenties bouncing at the back of an aerobic class in a leopard print leotard and leggings, but that didn't last long
WORK TOOK OVER!
And before long I became a lazy lard arse lady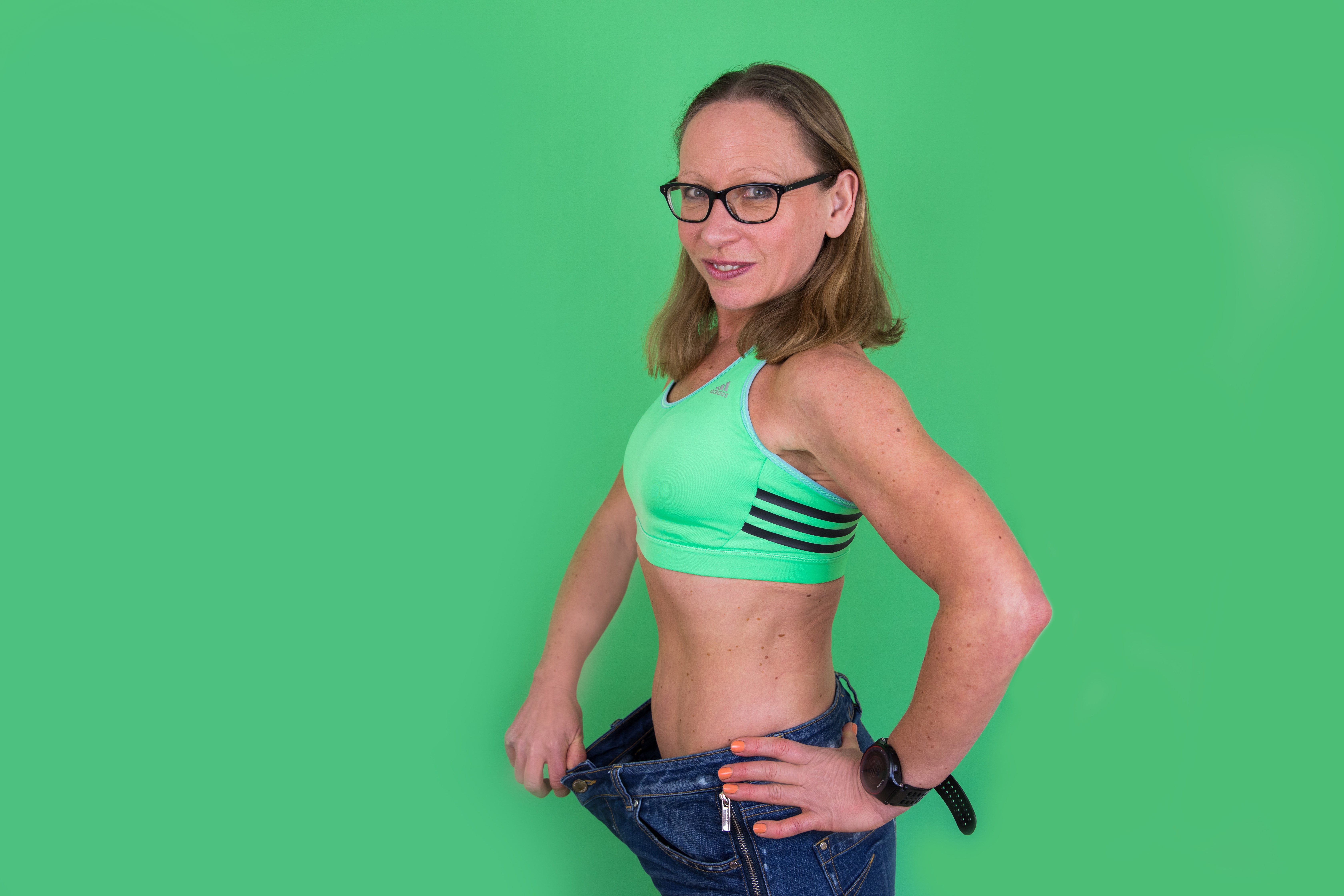 But a few years back, hitting the big 40, I turned my life around by making healthy eating, running and focusing on what makes me tick, my priorities for life

I quit my job as a globe-trotting executive, who ate out in expensive eateries, studied and became certified as a nutrition coach
I also took up running and fitness (again) and now train for marathons for fun!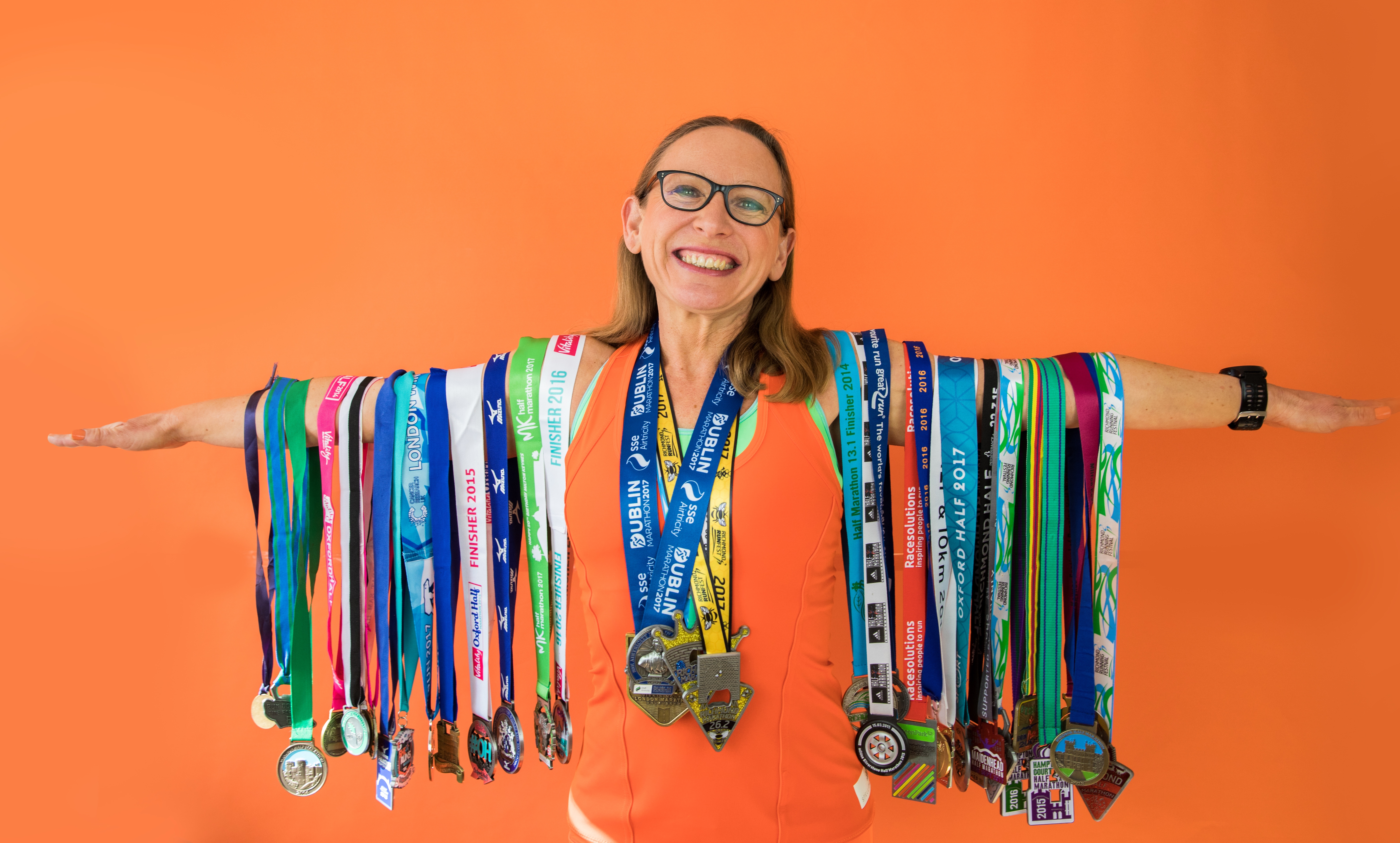 Since then I've run loads of races, achieved Good for Age times at both Marathon and Half
I've also worked with loads of women in their forties & fifties, who were struggling with their weight and fitness, go from feeling fat, unfit and unfulfilled to feeling fit and fabulous and finally fulfilling their dreams of racing to their 10k, half and marathon PB's
IF PORKY CAN DO THIS SO CAN YOU!
I started this business because I was sick and tired of people struggling with their fitness and running because they had a bad diet and nutrition, and couldn't find a solution
Also because I wanted people to know that there is another way …
Their chance to say adios to unhealthy eating and feeling frustrated about their fitness forever
LET'S THINK ABOUT IT ...

🤔 You could follow Mr Shoutys workouts and diet, and bish bash bosh in your kitchen baking bowls of beans

🤔 You could try to get there eating green smoothie protein shakes for breakfast, lunch and dinner

🤔 You could find yourself a personal trainer who might peddle you food advice as well as pumping iron

BUT WHY RISK IT?


✖ Crash diets mess with your metabolism and are not a long term solution for weight-loss, managing your health or supporting your training

✖ Green smoothie protein shakes might aid muscle repair, but they'll do nothing to provide you with vital energy to power your runs

✖ A personal trainer will make you work, but wont have expertise in food for running fitness (or understand the frustrations of fitting it all in and trying to feed a full on fussy family fruit!)


Following 5 Days to Feed Yourself Fit
You'll save yourself heartache, headaches, time and money
And be able to
RUN FASTER AND STRONGER FOR LONGER

It's a no brainer
Enrol and get started right now!