Prepare to Run Your 2022 Marathon
4 Week Marathon Preparation Coaching
to get you ready
to run your autumn marathon race
STOP PROCRASTINATING! ✋
Don't spend anymore time trying to find information on Facebook and Googling for advice until you've read every single word on this page.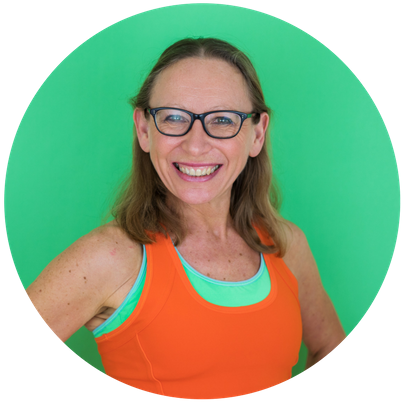 I can save you stress, frustration, maranoia and more to ensure you'll get to race day confident and
READY TO RUN!

Let me show you how you can go from feeling excited, yet apprehensive about how you're ever going to run 26.2 miles
To being confident you're prepared and ready to run your marathon this autumn
Prepare to Run Your Marathon Coaching starts
Tuesday 6th September
I CAN HELP YOU REALISE YOUR MARATHON RUNNING DREAM
I'm going to show you how your can go
From feeling confused, frazzled and frustrated
To feeling focused, confident and ready to run
in as little as 4 weeks
Using the exact system
I have used to focus during the final few weeks of my marathon training preparations
✖ Without struggling with training through taper
✖ Without putting on weight from over carb-loading
✖ Without suffering marathoner crazed madness and race week maranoia
If you've got a one hour a week to join me
I can help you through the final weeks of your training
So you can be confident that you're focused, prepared and ready to run
The Internet is full of cynics ... people who scream bloody murder the moment you say you need some proper help to get you through your pre race nerves and frustrations

"But I got around ok last year without carb-loading and tapering at all!"
"Surely I can find out everything I need from Facebook"
"I'm sure I'll be just fine (won't I?)"


So I wanted to come right out and say this …

PREPARE TO RUN YOUR MARATHON COACHING WON'T BE WORTH IT FOR EVERYONE

It won't be worth it if…

👎 You'd rather ask what everyone else is doing and get a million answers ... That you don't read or just ignore ... Because you're just not sure which bit is right for you
👎 You've been 'eating all the food' through training, loading up on Cadburys, chocolate, crisps and cake ... So will just continue eating those carbs for the next few weeks for carb-loading
👎 You've not really been following a plan, it was ditched after 2 weeks … And you're gonna keep winging your training, 'taper' and prep right to the race
👎 You're quite happy to become a moody Mary and drive your friends and family mad from your final weeks maranoia

👎👎👎 And ... You're not willing to find the time to get ahead, get focused, tune your training and prepare 👎👎👎

But if you are determined to get focused, get prepared AND run the race of your dreams
Then let me put your mind at ease
PREPARE TO RUN YOUR MARATHON COACHING
is what you've been looking for to help you get
PREPARED and READY TO RUN
THE RACE OF YOUR DREAMS!
Prepare to Run Your Marathon is THE ONLY coaching around that …
🏆 Explains how to taper and train in the final weeks, so you can run your marathon strong

🏆 Gives you specific food recommendations to help you carb load with confidence, so you can be sure you've the energy stored for success
🏆 Will help you with your final race prep, so you won't go mad from maranoia or forget to plan logistics and preparations for the day
🏆 And help you to plan and prepare for post run recovery, so you won't be struggling for days with the stairs
Don't believe me? Read these stories of people who have followed my principles for their race day success
Before I ran my first marathon I was in panic mode, but I was running to support a friend so wanted to keep a lid on my nerves if I could. Helen stepped in immediately.
She was fabulous, her calm and experienced head knew exactly how I was feeling. Helen coached me on how to prepare, gave me ideas for my diet and mindset tricks to use for the race. We worked on what to eat through race week, about race day food, hydration and pacing; everything I needed to get me as race ready as possible.
Both before and after my first marathon Helen helped a huge amount. I went from 'rabbit in the headlights, I am not ready', to feeling calm, focussed and ready to run.
Alistair, ran Liverpool Marathon 2018
I had coaching with Helen for VLM19. I was new to running and found everything I Googled confusing. I was really anxious as I'd never ran a marathon before.
I was confused about running pace, what food I should be eating, running, race day, pretty much everything! Helen went through it all with me.
Instead of feeling stressed and anxious, after working with Helen I was excited and felt confident in my training and preparations for race day.
What Helen doesn't know about running and preparing for a marathon isn't worth knowing!
Thank you so much Cheesecake Runner! x
Reanne, ran London Marathon 2019
Coaching with Helen was so very helpful. She's advised on all aspects of training and preparing to run my marathon so I could achieve my goals.
Helen is very supportive and tailors her advice to your needs. I love seeing what advice she has for everyone and her live sessions are brilliant as she covers all aspects of marathon training and preparation. Thank you!
Lianne, ran London Marathon 2019


So What's Included?
4 weeks of group coaching. Each week in the programme we'll cover a different topic, including:
Tune Up Your Taper
Training for a marathon isn't just about the miles you put in week after week. You need to recover from your running before you get to race day. In our Tune Up Your Taper coaching we talk about how to train right, eat right and manage your mindset through taper, which can be incredibly tough.
Carb-Load with Confidence
Preparing to run a marathon isn't just about tapering you need to ensure your body is loaded with energy before you get to the start. In Carb-Load with Confidence I'll coach you in how and when to increase your carbs so you'll be full of energy and ready to run, without putting on tons of weight.
Prepare to Race Perfectly
Running a marathon is 50% physical and 50% mental. This week in Prepare to Race Perfectly we'll get you ready and prepared for race day so there are no nasty last-minute surprises to help you manage maranoia madness before your marathon.
Recover from Your Race
Recovering from your marathon starts the minute you cross the finish-line. Finally in Recover from Your Race coaching I'll give you my proven recovery tips and tricks and explain the importance of recovery nutrition, which so often gets forgotten, and how to best recover from running on race day.

AND ... ACTIONABLE COACHING ACTIONS
to Test Everything Out
Workshops are 'virtual', at 7pm BST each week and if you can't make us in person are recorded for you to catch up later.
So the only thing standing between you and race day success with running your dream marathon is
Prepare to Run Your Marathon coaching
So now it's up to you!


You can try to figure all this out your own, and whine, complain and grumble about the sheer frustration of trying to piece together a million things.

OR you can choose to say YES and join me in
Prepare to Run Your Marathon
to get ahead with your marathon running preparations RIGHT NOW, rather than faffing around and wasting time preparing to get to the start.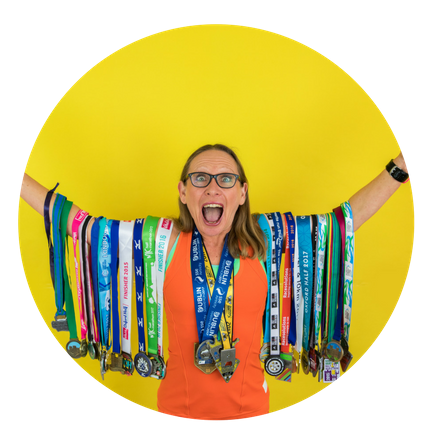 Coaching Workshops are weekly and start
Tuesday 6th September
Let's do this!
Helen x