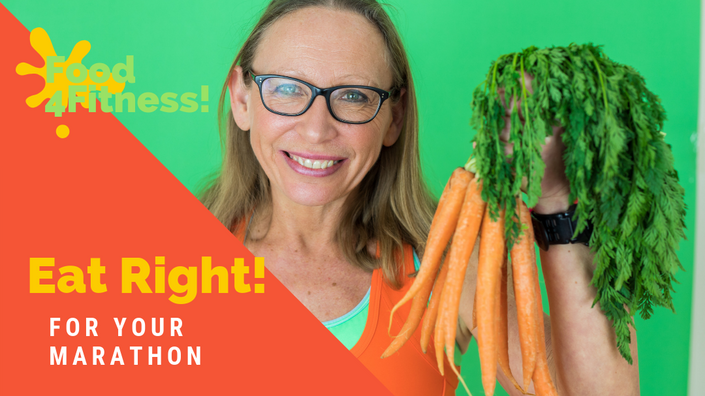 Eat Right for Your Marathon
Smash your marathon with the ultimate secret weapon … a healthy diet tailored to your training and lifestyle!
STOP ✋
Don't look at another
Marathon Diet, Nutrition or Meal Plan
NOT EVEN MINE
Until you've read every word on this page
This could save you the agony of piling on the pounds through training 😩
The heartache of bonking and a bucket load of disappointment from race day crash and burn 😢

I'm going to show you how you can go
From Nervous Newbie pigging out on all the pies to confident Master Marathoner in
just 10 weeks!
You'll be running like a pro ...

Super chilled and focused in your start-line pen
Knowing you've done everything to
RUN THE RACE OF YOUR DREAMS ...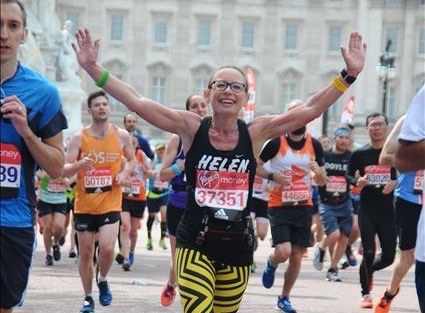 You'll be confidently powering along the home straight to the finish line, arms held high screaming ...

"I got this! … I bloody did it! … Stuff you non believers, I'm awesome! … I'm an INVINCIBLE MARATHONER!"
Then staggering through the finish funnel to collect your prized
T-shirt, banana and bling!
👕🍌🏅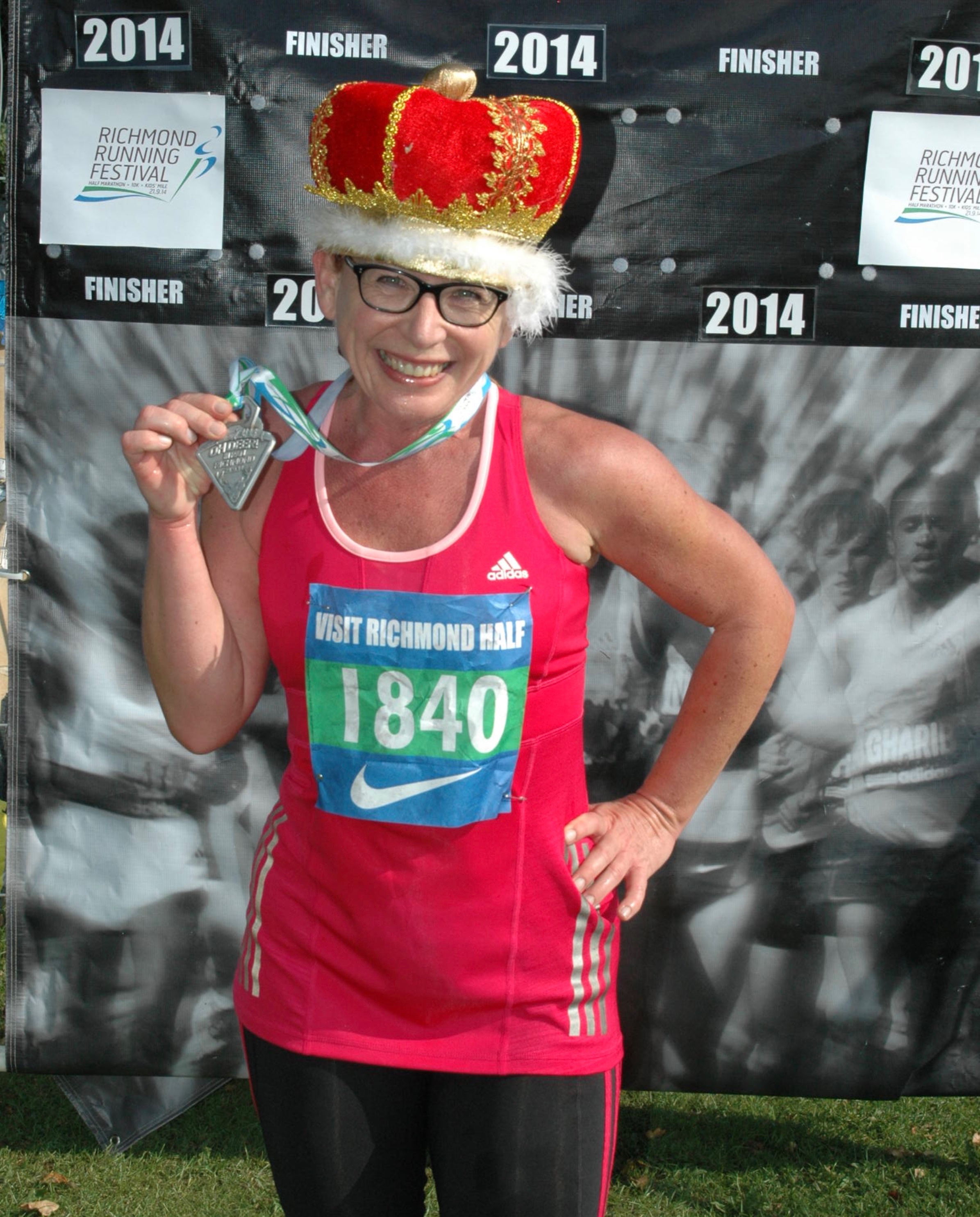 If you've got 5 minutes a day to adsorb my tips and advice
I'll guarantee you'll have bags of energy
mountains of motivation
and lose weight whilst training for your marathon
Without giving up cake and doing continuous hill sprints the next day as punishment!
What if some small changes to your diet could solve all your running problems?
Increase your speed, resilience and stamina like
"Whoop, Whoop, I've got this!"
Fitted with your busy life, family's pickiness, your training commitments and allowed you to still enjoy your life?
Here's a secret: It can!
No eye rolling (I can see you!)
Does this sound familiar? …
You're running on CRAZY with little result
You're dashing around like mad. Working, shopping, stopping the kids squabbling and wrestling with your husband over who's turn it is to take the bins out … finally getting out the door for a quick jog around the block, before grabbing something, just anything, to eat before collapsing into bed.
You're unsure how you're going to cope with the next few months of training
You've a marathon training plan stuck to the fridge door and the kids are diligently colouring in blocks as you complete your runs. But you feel like you're out of control. How the heck are you going to get all this done, keep all plates spinning and have the motivation and energy to run 26.2 miles in a few months?
You know you need to focus and eat right to lose a little weight, but you're losing motivation
And having the training plan on the fridge door isn't helping. A little treat of chocolate caramel cheesecake after a late evening 5k jog isn't going to hurt … is it?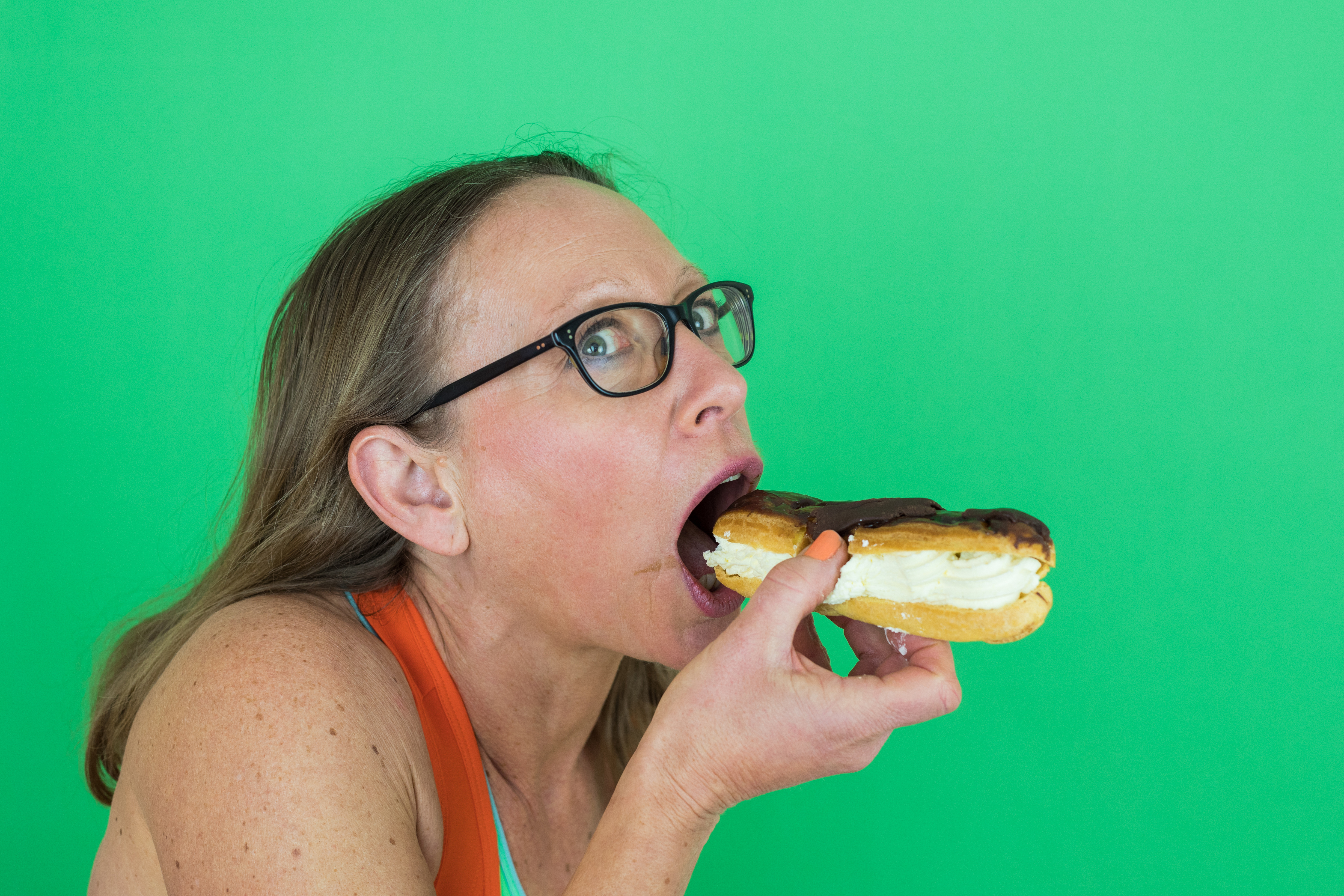 You're frustrated with the conflicting information you're getting
Someone at work tells you it's so easy, he trained on air and suggests an elite athletes newly published ketogenic no carbs diet plan
You go online and your favourite buff celeb is endorsing
"No carbs, coconut oil, avocado, spiralise courgettie, cauliflower rice, juice only, miso infused, gluten free, lactose poison, vitamin nutrient laden green protein shake only diet ... to achieve killer results in 30 days"
Have you tasted that stuff … it's vial!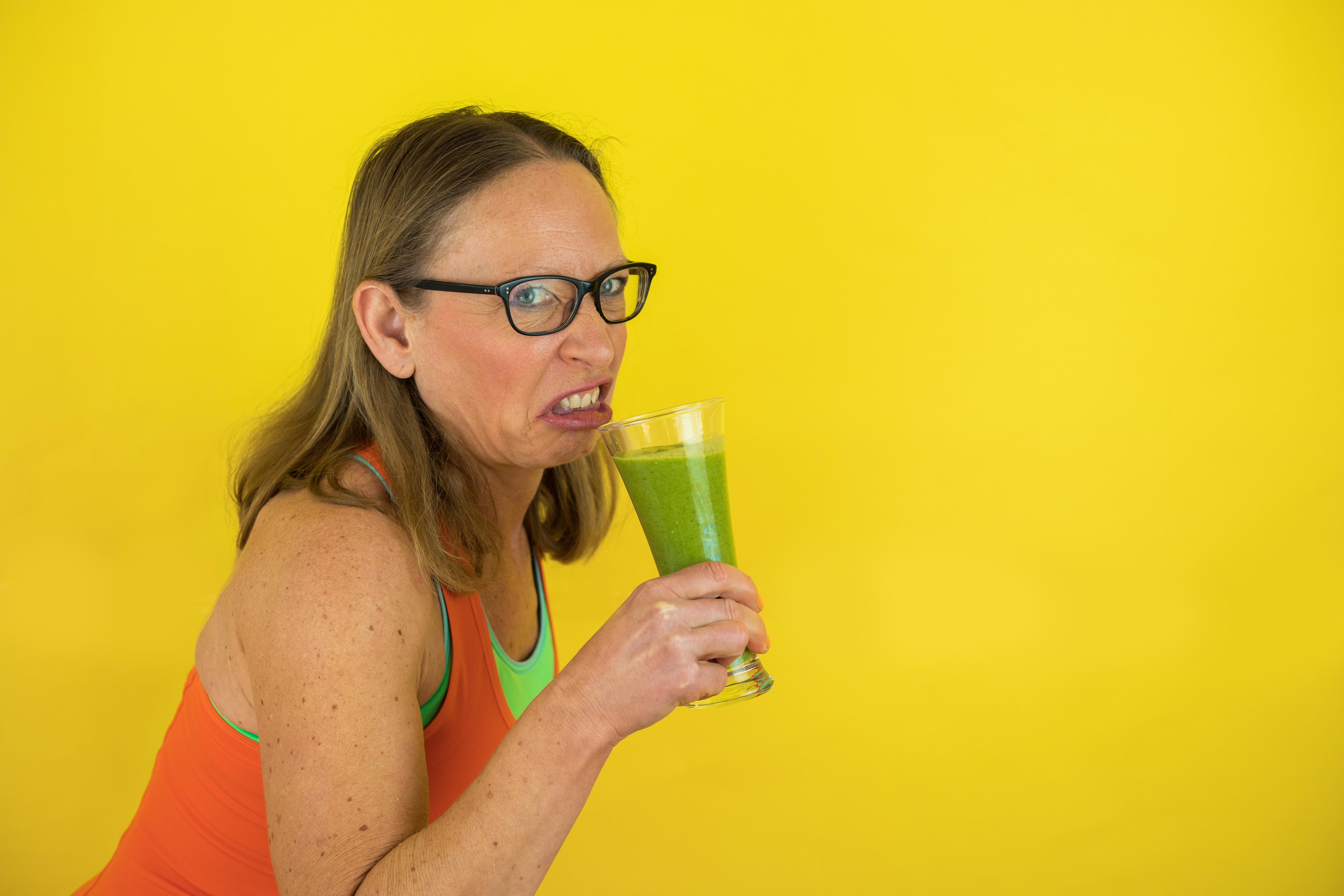 You know you should eat more lean meat and veg … But how you gonna do that?
The younger kids refuse anything home cooked, your daughter has just announced she's vegetarian and your husband picks at anything not made from the rear end of a cow. You're tearing your hair out cooking separate meals for each of them.
So you resort to Betty's Brilliant Box of Bonbons for yourself.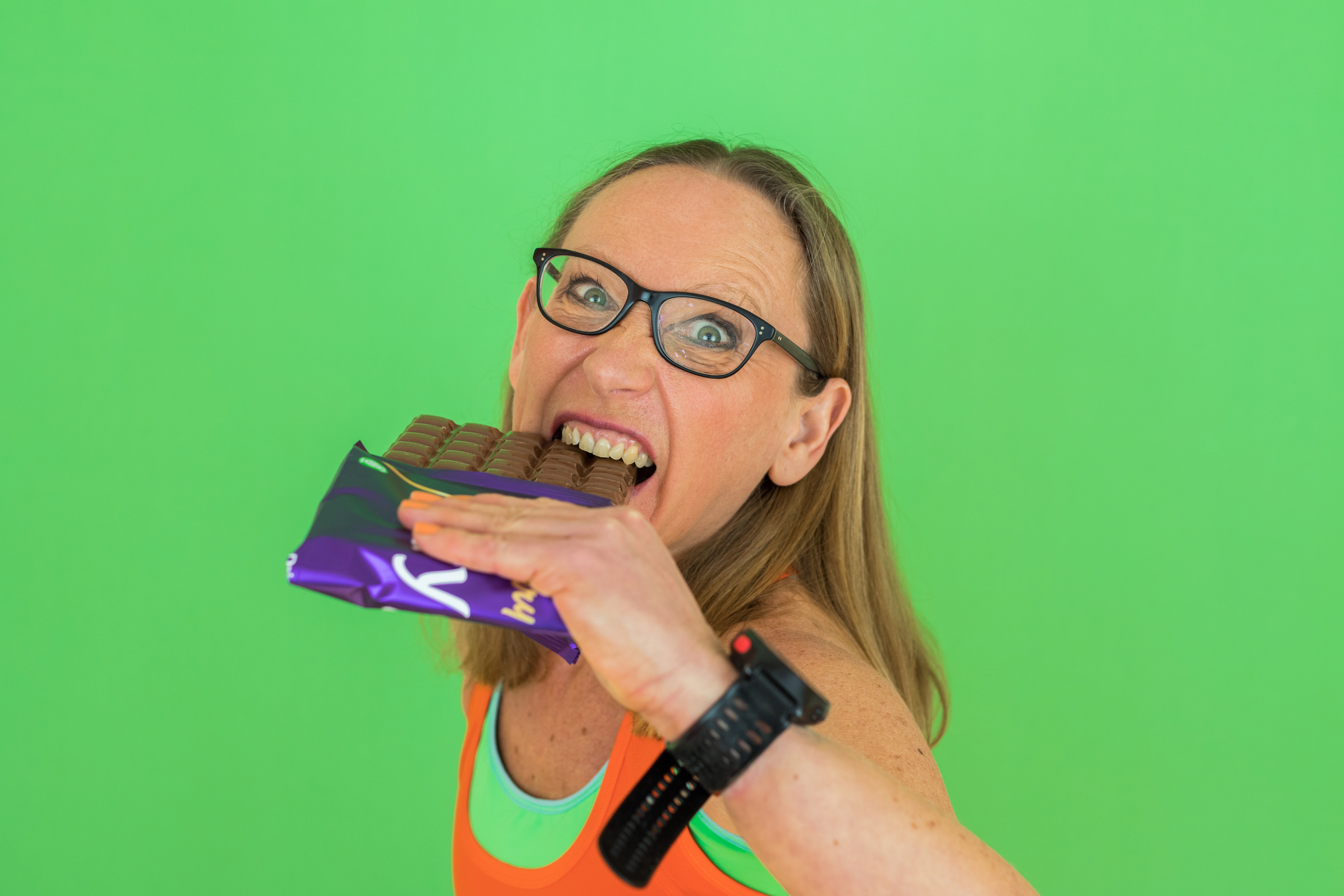 You're scared ... and the clock is ticking
Your race is only weeks away and you're massively underprepared.
And when you hopped on the scales this morning, after all that running you're putting on weight!
How the heck can that be happening?!?
Did you raise your hand to any (or all) of the above?
Well ... you're in the right place.
Read on my friend ...
The truth is

Nothing Changes if Nothing Changes!
If you want to achieve your goals, run that race,
Lose a bit of weight
(and still remain on talking terms with you family)
Then you need to do something
DIFFERENT
To what you're currently doing.
I want you to take a moment and imagine a world where you could …
Be empowered with sensible advice and knowledge that works for you.
Know what you should be eating, when and why. Cut through the hype and hyperbole in the media … to have proven information to plan your diet, to create meals that'll work for your family, give you energy and more for your marathon training needs.
Feel supported by someone who's been there done that and knows how to turn it around.
Be able to ask those dumb questions. And receive answers, support and you got this girl encouragement.
Feel confident in your marathon training.
No longer will you be lacking in vital energy the moment you step out the door for a run, only to return 60 minutes later having jogged to the shops and chatted to Jean from next door out to buy a pint of milk, 'cos you just didn't have the juice for a hard run today'.
Have extra hours in the day.
To spend with your family and doing the things you love most. Since you'll have planned and prepared in advance, meals that the whole family will love, cooking and shopping on a week night wont be so fraught.
Yes you can!
Get this … you can achieve ALL of this by simply planning your meals and eating balanced healthy food
I want to introduce you to my secret weapon
EAT RIGHT FOR YOUR MARATHON
EAT RIGHT FOR YOUR MARATHON is my step by step programme
where I'll guide your through the basics of good and healthy nutrition
and how it can be applied to any MARATHON TRAINING PROGRAMME.
So you can stop spinning plates and start to train effectively,
recover efficiently and enjoy your life NOW!
Discover ALL the strategies I've used to go from a depressed, work-a-holic, overweight, wine and cheese guzzling couch potato to a fit, lean, go getting, goal achieving sub 4 hour marathon runner … at aged 50!
And the best part? I'll give you meal ideas and recipes your family will love you'll make over and over again even once the marathon is over.
Eat Right For Your Marathon
You'll be well fuelled for training and nourished for recovery, so you can concentrate on training and running your best, forget your fear of never running that far before and
Embrace the wonderful challenge of running a marathon, having a fabulous day out and soaking up the atmosphere of the amazing event that it will be!
I was a lazy kid. My brother called me 'porky' and I was very good at getting out of 'games' at school.
I went to my first aerobics class aged 21 and was hooked. After suffering badly with DOMS after that first class, within a few weeks I was a regular at the gym and bouncing around as many classes as I could find. I started to use weights and treadmill run and eventually plucked up the courage to run a 10k, and a few years later a half.
Then work took over.
But when my 40th birthday was on the horizon, I decided I was going to run The London Marathon.
I became a compulsive treadmill runner. Didn't pay much attention to my training plan, each run was pretty much ran at the same average pace, and didn't think about changing my diet, although I did start to eat a lot of pasta.
I thought marathon training, since I was burning a lot of calories, gave me permission to pig out on all those tempting chocolate treats.
That year ... I bonked early
I remember feeling really crap at 10k, but held it together, just.
But by mile 20 all I could do was power walk.
I almost passed out after crossing the line, was sick, I couldn't walk in a straight line, and had to sit down under a tree to compose myself before I could face my friends and family.
I couldn't hold down anything for hours after, and it took over a week for me to eat properly again.
So what went wrong?
I thought I knew it all – I didn't listen to advice
I carb loaded, a lot, but didn't understand what else I needed to do to change in my diet for training.
I thought running miles and miles in training, gave me permission to eat crap.
Race day I only took on water, no fuel. I was running with a dieter mind-set, that going for a run, even running a marathon, was all about calorie burn to lose weight!
All in all I had a very unhealthy relationship with training, food and marathon running.
Fast forward a few years. I didn't realise it, but I was BURNT OUT. I was working all hours of the day, travelling and working away from home a lot of the time. Running had to fit around my busy family and social life at weekends.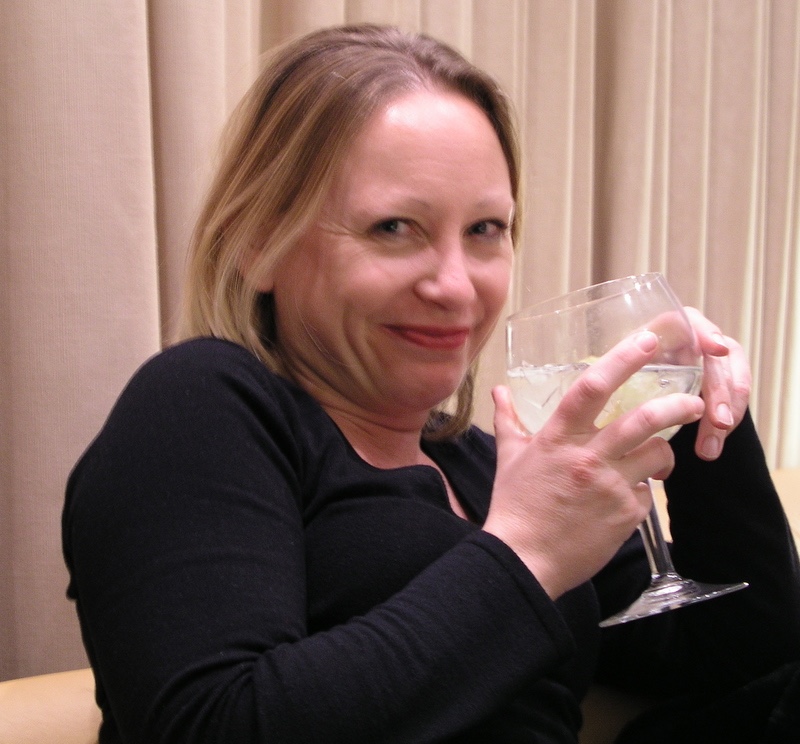 Cheese and wine were my crutches, to cope with my workweek and through and out the other side of a bad relationship.
Porky was back … And this time she was super sized!
Something had to be done.
I had to get a grip. Health, fitness and my diet were to be my priorities.
I started running again and 10 years after my first marathon I was back running the streets of London.
This time I trained properly, studied and adopted a healthy diet focused around my training plan.
I knocked 30 minutes off my previous marathon time!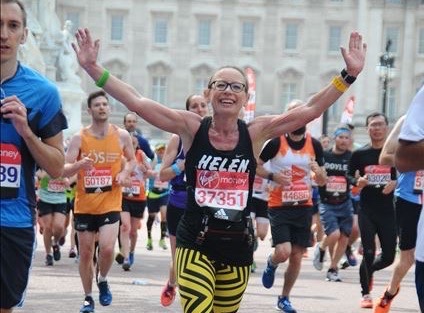 Since then, and turning 50, I've PB-ed with a Good For Age Marathon time and knocked another 30 minutes off my PB time!
I'm stronger, fitter and faster than ever.
If Porky can do this so can you!
Louisa was struggling training for Virgin London Marathon with her yo-yo dieting low carbs approach to food. A busy mum with small children, she was too tired to train and grabbed a few rice cakes to eat for dinner on her way out to the track.

"I want to thank you for the advice and support you've given me around nutrition for my marathon training. Over the past 2 weeks I've lost 3lb in weight (so that's motivating) but more importantly I'm not feeling any where near as hungry. Loving eating carbs again, after years of thinking they were the enemy. Your advice has made me more aware of what I'm eating and why, and also demonstrated to me that I need to plan what I'm eating better!"
Louisa, Oxford, UK
So if adopting a sensible balanced healthy diet is so great, why isn't EVERYONE doing it?
Funny that! But the reason is because …
Most people won't listen to advice, don't have the motivation to change and will power to see it through.
Having a balanced healthy diet, like your mother tried with you as a kid, it's just not sexy, it wont sell piles of cookery books and get millions of likes on celebrity 'look at my abs from my special diet' posts!
Once you start using the system in EAT RIGHT FOR YOUR MARATHON it'll completely transform your training (and life!)
You'll have bags more energy, feel less frazzled, have more time on your hands and run and recover quicker.
So What's Included?
Lifetime Access to ALL INFORMATION
Support in our PRIVATE FACEBOOK GROUP
WEEKLY ACTIONS to Test Everything Out
Lay the Foundation
Learn how to adopt a balanced healthy diet for your unique lifestyle.
Understand why each macronutrient (carbohydrate, fat and protein) and micronutrients are important to marathon runners.
Align to Your Training Plan
Learn what to eat, when and why, and test it out for real!
Understand the energy pathways used to propel each of your training sessions, and the food that fuels them correctly.
Loving the Long Slow Run
Did you know that most people compromise their training by running their long run too fast?
Understand why running slow is so important to help you run more effectively and efficiently on race day.
Mastering the Marathon
It's not all about the carbs!
Help on how to plan and prepare for your marathon.
Manage race week 'maranoia', race week carb loading and how to manage race day nerves.
Over 10 weeks, each week you'll get
Information, guidance and tips for marathon training nutrition so you're fuelled for training and nourished for recovery.
A different goal to work towards each week.
Selection of Cheesecake Runner's favourite training recipes to try out.
You'll also be invited to join our
Private Facebook Group
Share your questions, concerns, wins ... and chocolate brownie recipes!
Plus ... Facebook Lives with The Cheesecake Runner!
You've got two choices here…
You could keep trying to figure all of this stuff out on your own
(which will take ages drive you nuts … trust me I've been there!)
Or …
You could steal my strategies and get massive results in a matter of weeks
Think about where you want to be on race day …
Or even ONE month from now.
Do you have a proven plan to get there?
What will you choose?
Your Instructor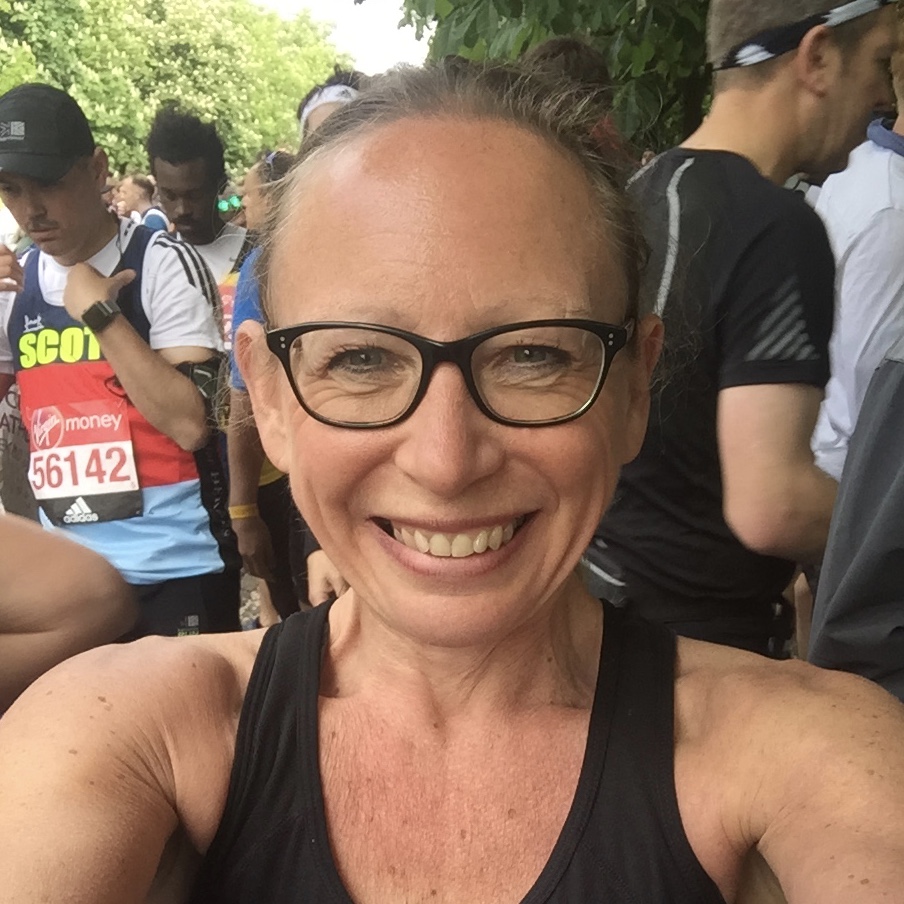 My name is Helen and I am
The Cheesecake Runner
In case you've never heard of me **horrified gasp**, here's why I'm uniquely & firmly qualified to tell you everything you had ever wanted to know about how to get your life back under control.
I have a DPhil in Chemistry from University of Oxford, so you can call me Doctor Cheesecake if you like.
I have helped hundreds of women go from struggling with motivation to confident and achieving their dreams.
I started this business because I was sick & tired of people struggling with their fitness from having bad nutrition and not finding a solution, and also because I wanted people to know that there is another way ... their solution, their salvation and their chance to forever say adios to eating unhealthy and feeling frustrated about their fitness forever and ever amen.
I also wanted to work for myself and make money because there's still food and bills and life.
So how did I became a running nutrition expert?
OK, so I'm not really a pen and clipboard, labcoat and Bunsen burner, bespectacled research scientist type expert (anylonger, but I used to be) but the hundreds of women with flagging motivation I have helped go
from struggling with their diet and motivation to confidently achieving their dreams
that actually I think I am.
I think it's a nice side effect of helping so many people overcome their struggles after they have been floundering around & getting desperate for so many years.
Before I dedicated myself to helping people say adios to unhealthy eating and mediocre success, I was an overworked globe trotting business consultant and it took a lot of inspiration, faith & a truck-load of guts to quit that lifestyle and get to where I am today.
So, the reason I am CALLED an expert is because one fine day, I decided I was going to really figure this whole nutrition coach thing out.
For once, I wanted a solution ... not a possible solution but a sure-shot, carved-in-stone, get the T-shirt, the medal AND THE BANANA solution.
And so I did. I gave it my all (time, money, effort) and I am incredibly proud of the results I have managed to get for myself and my people.
I don't work with just anyone. EAT RIGHT FOR YOUR MARATHON is not for ...

'Just give me the answer now' types.
This programme isn't for people who want a plan on a plate.
You need to spend the time applying what you've learned to create your own plan that's tailored to you, your lifestyle and your goals.
Train and put in the pain, Buster!
Processed food junkies who won't eat veg and can't survive on a diet devoid of additives and E numbers.
Whilst you should never completely ban 'treats' from your diet, to get the best from your training you need to be prepared to embrace fresh and real food that will deliver performance improvements.

Kale is King and Quinoa is Queen folks!
Celebrity diet fanatics who hang off the word of the latest 20-something hipster flashing their pecs and abs, and promoting fanatical, expensive, quick fix, elimination diets.
This programme focuses on applying balanced healthy nutrition to create a marathon training diet, rather than using sexy and extreme elimination diet trends.
Green smoothies have their place ... but will they get results? And have you seen how much they cost?
Runners who want to use a ketogenic diet (low or no carbs) to train for their marathon.
Adopting a truly ketogenic diet for successful marathon training takes massive willpower, dedication and expertise, and should be overseen by a qualified dietician, to ensure optimum nutrition is maintained whilst training low carb. This is not something I aspire too!
Life's too short to give up cake!
Running and nutrition 'elites and experts'.
This course is aimed at the novice and improver, who wants to make sure they have a healthy nutritious diet that will help them achieve their more modest goals.
So if you're a ...
First time marathoner and want to get your training right and run your best ever race
Someone who wants solutions what work for people just like you and you're itching to make the right changes to your diet for training results
Busy bee, stressed with a busy with a job, a family and other obligations, you need a solution that works for you, fits with your lifestyle and delivers results
And want to be part of a supportive community to keep you on track
Then EAT RIGHT FOR YOUR MARATHON is perfect for you!
Frequently Asked Questions
When does the programme start and finish?
The programme is 10 weeks long. Over 10 weeks you'll be dripped content each week to keep you on track with your nutrition for your Marathon Training.. However, it's completely self paced, so you decide when you start and when you finish. You can use the course materials to train for your marathon and for running and racing in the future.
What if I am unhappy with the programme?
We would never want you to be unhappy! But you are unsatisfied with your purchase, contact us in the first 30 days and we will give you a full refund.
How long do I have access to the programme?
How does lifetime access sound? After enrolling, you have unlimited access to this programme for as long as you like.
Will this really make me a better runner?
I can't guarantee you'll improve your marathon or half marathon by a specific time or percentage. But adopting the principles presented in this programme of balanced healthy eating and tailoring your diet around your training you will be able to train harder for longer, with the potential for improving your performance. Elite athletes now scan and scrutinise the latest nutrition related scientific research looking for a finite performance improvement. There is no reason why some of the principles adopted by elites can't be replicated by us amateurs and novices.
What format is the programme content delivered in?
The programme materials are shared as video content, transcripts, and cheat-sheets. So, whether you prefer to read, write, watch, or listen to the content, you'll be covered.
Could I just find this information for free online?
You can find just about anything online these days, but does that mean the information you find, especially around food and nutrition is scientifically proven. One of the reasons I created this programme is because there is so much information to wade through on the internet, in magazines and in books. There's also a lot of quick fix diet and training misinformation online. How do you know what you read is scientifically proven and works for someone just like you. I've done the heavy-lifting reading and research for you to extract the critical information for this programme. I've also used each and every piece of advice I give in my own diet, meal plans and training strategies. EAT RIGHT FOR YOUR MARATHON will always be updated with the latest nutrition and training information, so you never have to worry about being fed information that doesn't work.
This course would be a big investment for me. Is it really worth the price?
Yes. You have to invest in yourself to make change and see results. The programme is an investment in a healthier you. I am confident this programme will get your the results you're looking for. Imagine how much time and money you could be wasting by NOT enrolling in this programme.
You're not an expert, why should I buy this course rather than a similar one from an (ex) elite athlete?
That's right, I'm not an elite runner and I never have been. I'm just an ordinary person, just like you, with a passion for running, food (baking!) and helping people succeed with achieving their goals. I've been in your shoes, I know your life and the pressures you face every day. And my programme is tried and tested for people like us. If you'd rather learn from an expert go ahead!
How much 'science' is in this programme? Lots of other programmes it's like class all over again!
Not a lot! I've included only scientific terms and principles that are important for your to know to get results. If you're after complexity and detail on running and nutrition related physiology, anatomy, biology or biochemistry this isn't the programme for you. It's not an 'ology'!
It's your time to succeed!
If you want to
🏃‍♀️ EAT UP THOSE TRAINING MILES,
👊 SMASH YOUR MARATHON and
🎉 ENJOY THE JOURNEY then
EAT RIGHT FOR YOUR MARATHON
Is the programme for you and you need to enrol NOW to make it happen!
🏃‍♀️🏅🏃💫🏆👏