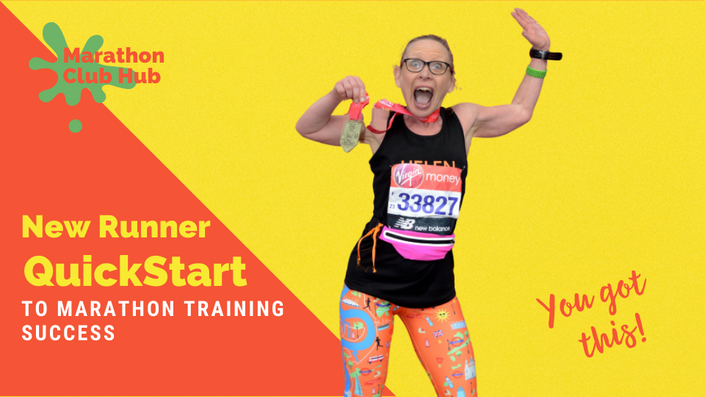 New Runner QuickStart
The First Step to Take For Your Marathon Training Journey to Success!
DO YOU HAVE A SEEMINGLY IMPOSSIBLE DREAM TO SOME-DAY RUN A MARATHON?
🏆 Let's get you started! 🏆
Following a step by step plan is simply the best way to start running as the first step on your journey to marathon running success!
Running London Marathon is an amazing experience.
Each year close to fifty thousand runners take to the iconic streets of London to fulfil their lifetime dream.

How many times, since you were a kid, have you watch the masses run the marathon on TV and thought
"I wish I could be there. Heck! If the 101-year-old Sikh, the exoskeleton man or the girl running as a Rhino can run London, why can't I?"
🏆🏆🏆🏆🏆🏆

Year after year those "I'm going to run London" thoughts passed you by, but you're not getting any younger, so next year HAS TO BE YOUR YEAR!
🥇🥈🥉🥈🥇

A marathon is a long, long way, and could be 26.2 miles of pain, if …
✋ You're not ready to follow a few simple steps to start running now
✋ You're not willing to find a few hours each week to get outside and to train this winter
✋ You think you're past it, don't want to be challenged to see what you could actually achieve!

Then running a marathon and QuickStart to Marathon Training Success is not for you.
In fact nothing much can help you get off the couch to run run and it's best you give up on your marathon running dream.
🏆🏆🏆🏆🏆🏆


But if that's NOT YOU ... If you're the exact opposite … If…

👍 You're NOT willing to settle and let life pass you by.
👍 You want to FINALLY get started running with a plan created for a complete novice like you.
👍 You're determined you're going to DO THIS, to get running, train for the marathon to run the race of your dreams.

Then I have some terribly exciting news for you...
Introducing QuickStart to Marathon Training Success

QuickStart to Marathon Training Success is a coaching plan for COMPLETELY NEW RUNNERS and will GET YOU STARTED running and will KEEP YOU RUNNING even when your initial surge of enthusiasm has died down.
Then once you're confident with your running, with as little as 3 short runs a week, you can start to gradually build up the distance you're running, without getting injured from doing too much too soon, so that you can finally believe running a marathon isn't some far off distant galaxy dream.


Here are just some of the things you get when you decide to join QuickStart to Marathon Success:

🥇 An 8 Week Running Plan that starts you running from scratch with step by step instructions on how to breath, move and 'actually run' and tips to make running easier so you maintain motivation to run, to keep improving, building up your running strength and distance after the your first few weeks.
🥇 Information, tips and advice specifically for new runners, so you don't feel stuck, confused and unsure, so that you can improve faster making progress towards achieving your marathon running goal.
🥇 Group coaching calls to get your most pressing "how do I?" new-runners questions answered, so that you keep you focused to keep your running and marathon training on track.

If that sounds like you, you want to get started with your running right now join QuickStart to Marathon Training Success, because spots are limited and is starting very soon.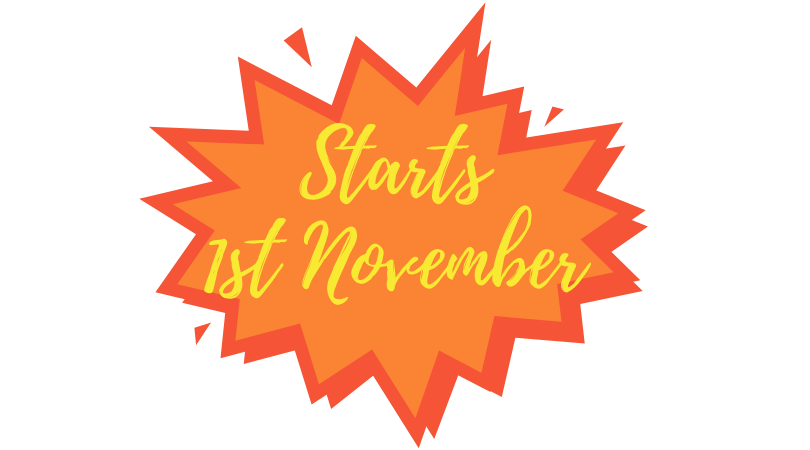 I'm Helen, The Cheesecake Runner and I help non-runners get started, stay motivated to get trained and get prepared to run their first marathon.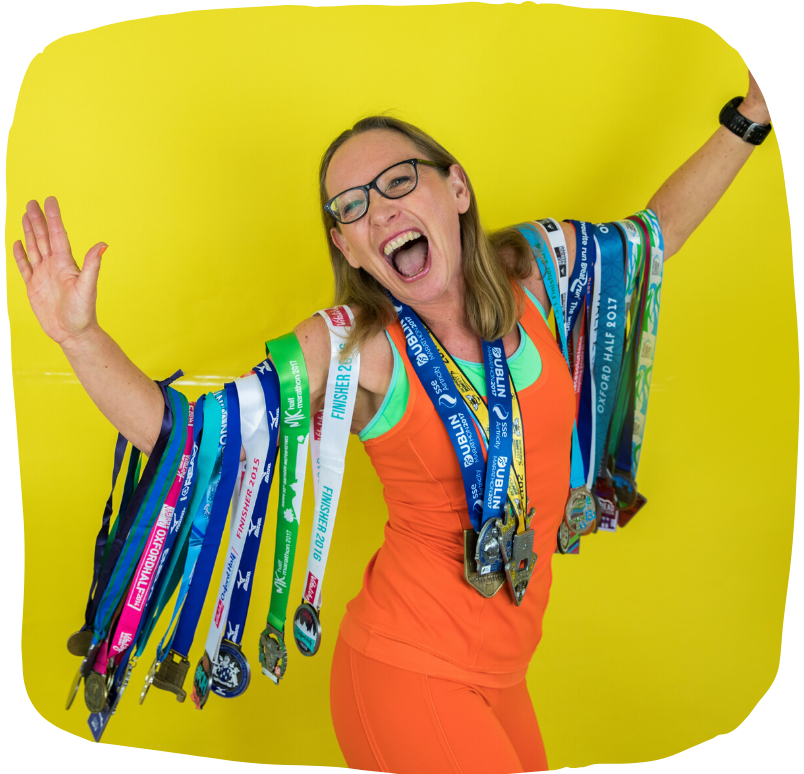 It wasn't long ago that I was starting out, nervous and unsure about whether running London was a step too far crazy running dream. I took the plunge, started running and I've not looked back.
I'm now a running and nutrition coach, and this year ran my 14th marathon and I've got more races booked next year.
I am certain that following the information, support and advice in QuickStart to Marathon Success, will help you to get started this autumn, so you can finally realise your marathon running dream next year.

This is not a flimsy promise. I know because I have seen it. Not just once but over, and over, and over again for the thousands of runners I have worked with over the last few years training for their first marathon.
🏆🏆🏆🏆🏆🏆


Helen helped me after I got a place to run London. I was new to running and found everything I Googled confusing. I was really anxious as I hadn't run much and I'd never ran a marathon before.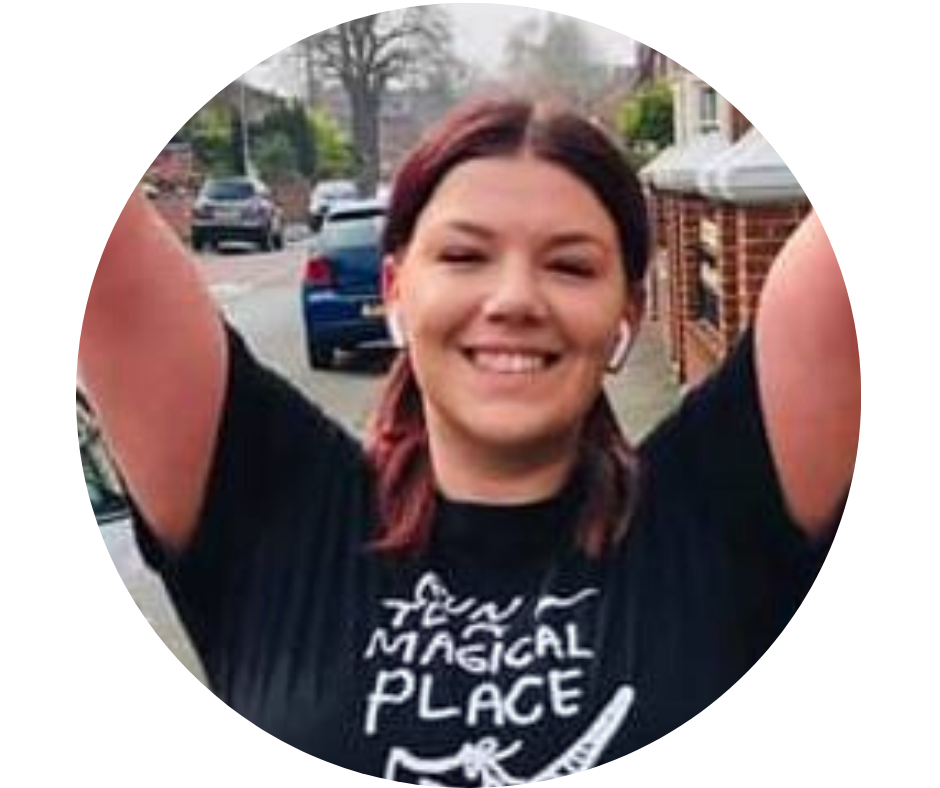 I was confused about running plans, pace, what food I should be eating, warming up, cooling down, pretty much everything!
Helen put me at ease, explained my plan and the running jargon for me, and spent time reassuring me and I was going to be ok. What Helen doesn't know about running and helping new runners isn't worth knowing!
Instead of feeling stressed and anxious, after I was excited, confident in my plan and my running.
Thank you so much Cheesecake Runner!
Reanne, ran London Marathon, 2019
I just wanted to let you know I ran my very first full marathon last Saturday.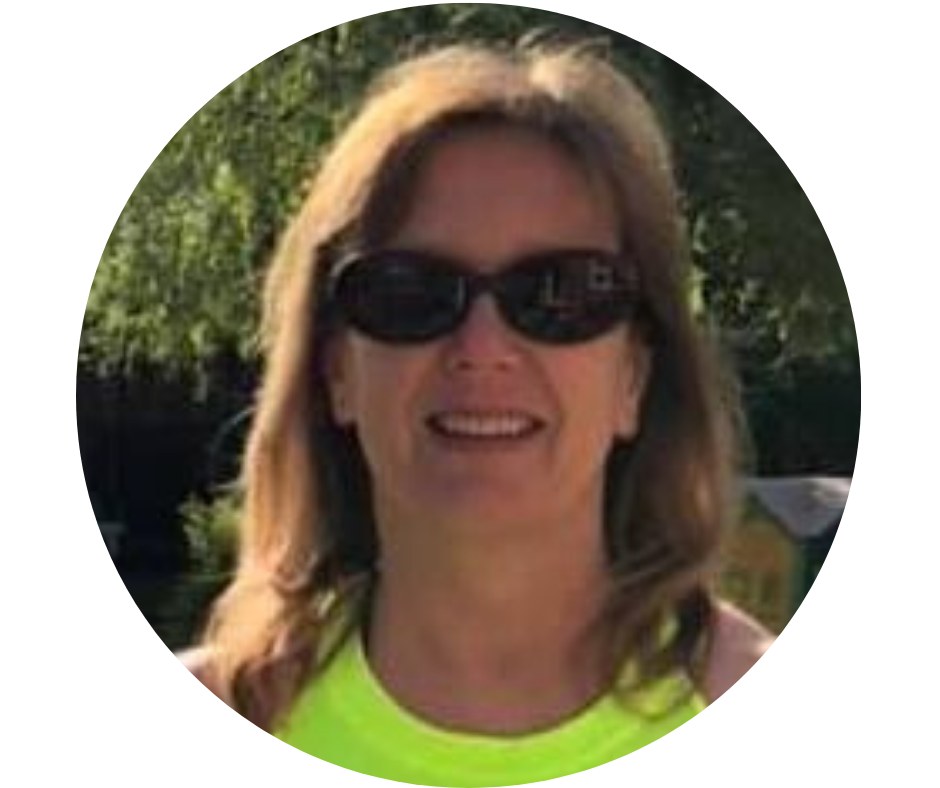 I am not a fast runner by any means, but my goal was to finish and feel good through the race and after, not feel like I could hardly make it to the end.
It was amazing! I had good nutrition and felt great!
I owe it all to you! I followed your Marathon Fast Track Plan and nutrition advice.
Thank you so much!!!!
Tammy, ran Comrades Marathon 2018
When I started training for my first marathon I was a complete novice and clueless about running.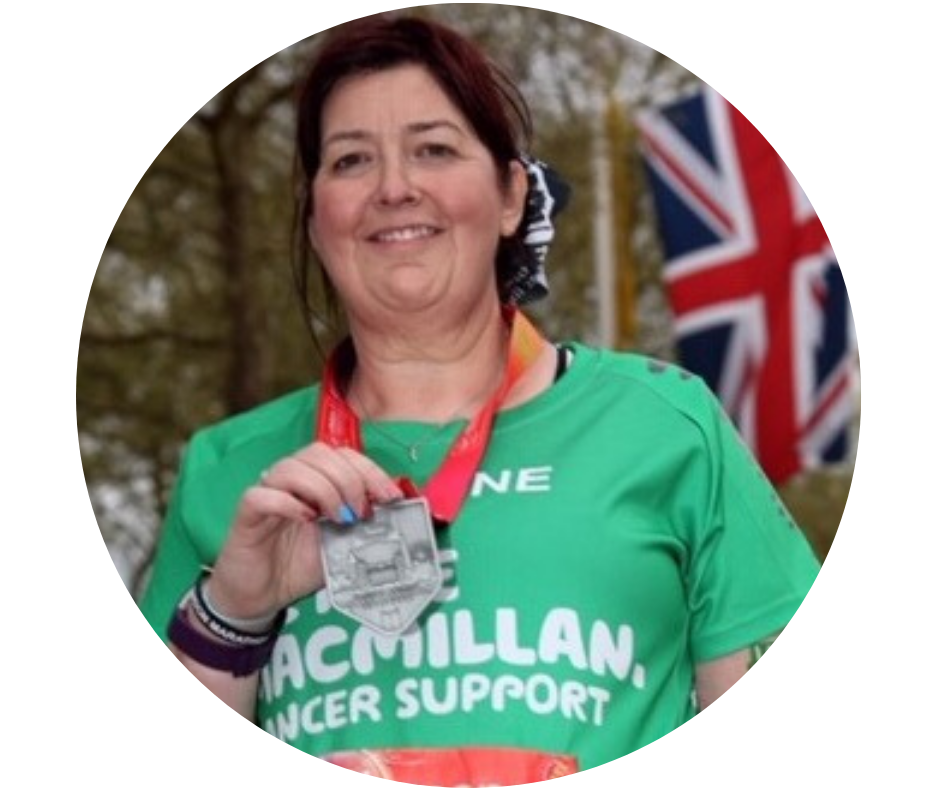 I loved that your marathon group was personal and the weekly live video broadcasts in the Club were an opportunity for me to ask my questions. It was great that I could get my questions answered and use playback if I couldn't make it live.
Your marathon coaching has given me a much better idea on how to improve my running through doing different types of training for my marathon and not just going out for long runs.
Being in the Facebook community it was nice to know I wasn't the only one with my questions!
Joanne, ran London Marathon, 2018, 2019 & 2020


This is the moment of truth with three paths diverging in front of you...

You can decide to do nothing. Follow your friends advice, who all think you're mad to start running as it'll be bad for your knees. Wondering if you will ever realise your marathon running dream.
How does that feel? I think we both know. It's like admitting that you're giving up on your marathon running dreams.

You can gather your wits. Forget your friends, you're finally going to do it, you're FINALLY going to train to run your marathon! You'll find a plan, not tell anyone what you're doing and decide to go it all alone. You're smart, you'll figure it out. Just how difficult can running a marathon race really be?
Surely better than option one ... But? But better is not what you're looking for. Amiright?


OR, or you could join QuickStart to Marathon Success, to get you started running from scratch this summer, to give you the confidence that YOU CAN DO IT and that running a marathon isn't such a far-off crazy dream at all!


The choice is yours to make.
Are you up for running a marathon next year?
Frequently Asked Questions
I'm in! I need QuickStart to Marathon Training Success to help me start running NOW. What happens next?
Whoop Whoop Whoop! I'm so excited! After you've completed your purchase, you'll receive an email with your welcome, a link to the programme and next steps, including the link to join our Marathon Club Hub private Facebook community where I hang out and will help you start your running and through the first few weeks of your journey. Then it's up to you to ... get going!
I want to run a marathon, but I'm not 'a runner. Do you think I can?
OMG, Yes, Yes, Yes! This is absolutely the right plan for you. QuickStart to Marathon Training Success will get you started running and keep going so you can start to build up your running gradually, without the risk of getting injured, in as little as 3 short runs a week. QuickStart to Marathon Training Success will get you started on your running journey. Then once we've got you running join Marathon Club Hub and follow our Marathon Club Hub 10k, Half and Marathon Training plans. With these Marathon Club Hub plans and my coaching, I'll guide you every step of your journey to your marathon next year!
I was thinking of following a free C25K plan to get me started running. How is this different?
This is totally different. You could start your running journey with an online C25k plan. But will you stick with it and then follow up training for 10k, a Half and then your marathon? With QuickStart to Marathon Training Success you'll have me motivating, coaching you and answering your questions along the way to get you started. You won't get that support with a free programme or plan With QuickStart to Marathon Training Success you are giving yourself the best chance to get started with your running and more importantly to keep up with your running this year. You'll get a training plan with step by step instructions on how start running from scratch Free plans are just that, a plan. You'll find they often include complicated training jargon, which isn't explained, that'll confuse and give and excuse not to run! Join QuickStart to Marathon Training Success and each week you'll be invited to a coaching call to answer your questions, keep you focused and keep you at it after your initial enthusiasm starts to flag.
I am really busy, how much time will running take?
I'm not going to beat about the bush here … training for a marathon takes lots of hard work, commitment and energy. When you get into peak training you'll need to find time to train 3-5 times per week, including weekend long runs (or up to 3 hours) and strength and conditioning work. You'll also need to factor in the time required to plan, prepare and deliver your charity fundraising events, which are an additional time drain. But you won't start out running that much! The first part of your training, with QuickStart to Marathon Training Success you'll need to find about 30 minutes 3 times a week to get outside and to run.
I am already training for a half, is QuickStart to Marathon Training Success right for me?
QuickStart to Marathon Training Success is my coaching programme for absolute running beginners who are starting their running from scratch. If you're already a runner, who wants to run a marathon next spring then you should join Marathon Club Hub. Marathon Club Hub is my training and coaching programme for first-time marathoners and will support and guide you in training for your half, as well as all the other information, guidance and support you'll get around other things you need to think of when training for your marathon.