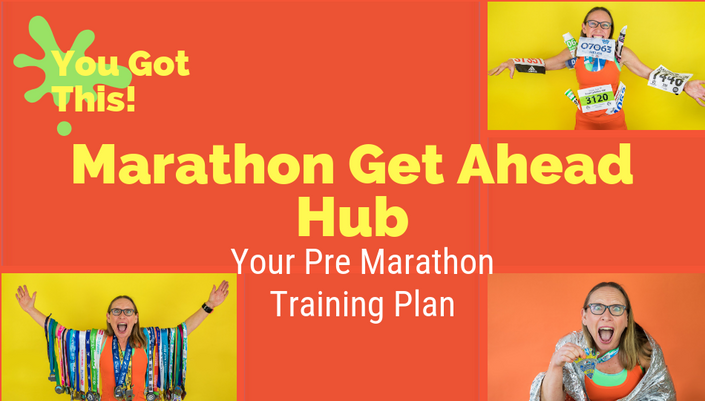 Marathon Get Ahead Hub
Your Spring Pre Marathon Training Prep & Plan
DREAM IT ... BELIEVE IT AND DON'T STOP UNTIL YOU ACHIEVE IT!
Don't waste anymore time procrastinating about what you're going to do before autumn marathon training begins in June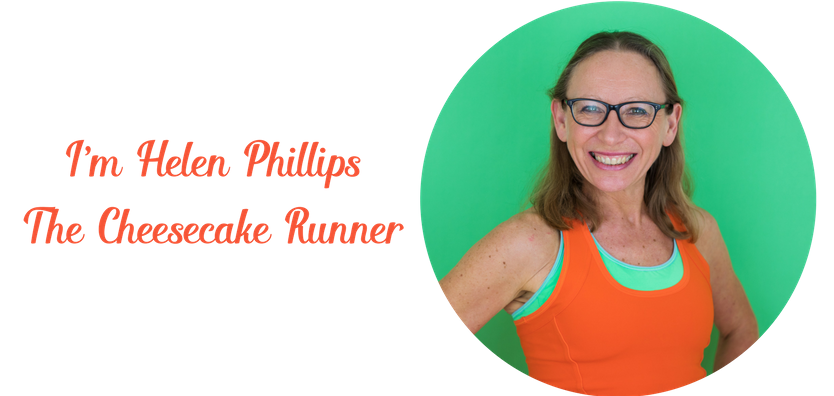 I'm going to help you
GET PREPARED RIGHT NOW TO REALISE YOUR LONG HELD DREAM OF RUNNING A MARATHON

I'm going to show you how you can go from feeling UPSET that your spring marathon was cancelled and now
CONFUSED about what running to be doing now this spring, to feeling CONFIDENT you know how to
GET AHEAD AND GET PREPARED
so come summer you're fit and fired up ready to train for your marathon later this year
I CAN HELP YOU USE THE NEXT FEW MONTHS TO GET PREPARED REALISE YOUR DREAM OF RUNNING YOUR MARATHON

👍 Even if you don't consider yourself to be 'a runner' and you've not followed a training plan (or advice) training for a race before
👍 AND YOU'RE CONFUSED ABOUT WHAT TO DO THIS SPRING BEFORE MARATHON TRAINING STARTS IN JUNE
BUT STOP! Don't read this page if …
🤚 You're not willing to make changes to your training to see results this spring
🤚 You're looking for a quick fix, looking for results without putting in the work
🤚 You think you know everything there is to know about running, and don't think you could benefit from an experienced and knowledgeable team behind you
🤚 You have medical issues and your doctor doesn't advise running 🤚

Then Marathon Get Ahead Hub isn't for you


BUT IF…

👍 You are determined to get fit, train hard and are COMMITTED to your race and the journey ahead
👍 You want a toolbox of simple, powerful actions that'll get you going with your marathon training and preparation RIGHT NOW
👍 And you want to FINALLY run the race that's been your dream the best you can this autumn
Then Marathon Get Ahead Hub is for you
Marathon Get Ahead Hub is a start now, get ahead training plus preparation programme to jump-start your running this spring.

But Marathon Get Ahead Hub isn't just a running plan, it's a programme packed full of juicy advice and actions that will support your marathon training journey.
Here's what you get:
Running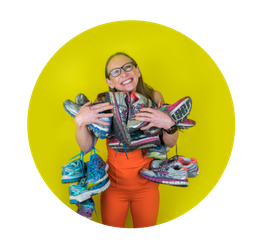 To give marathon training this summer your best shot let's focus on dialling up your fitness, stamina and speed this spring.
You'll get a Get Ahead Running Plan designed to build up your running strength, stamina and speed.
So how about setting yourself the target of smashing a parkrun, 5k or 10k PB this spring?
Form & Fitness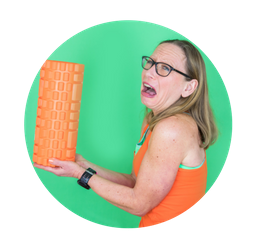 Marathon training puts immense stress and strain on your body and quite a number of runners who enter marathons don't make it to the start, due to injury.
Are you suffering from a niggle from your marathon training this spring?
A lot of running injuries are due to poor running form, doing too much too soon, or ignoring strength and conditioning work.
You'll get a Get Ahead Strength & Conditioning Plan to help build strength in critical running and stabilising muscles, to help prevent injury whilst training.
Food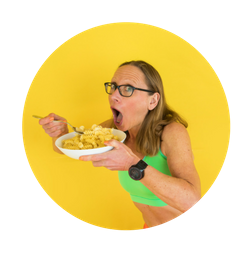 Having a good healthy diet is essential to support your marathon training. You are what you eat, and your running performance and recovery depends upon how you feed and fuel you body.
A lot of new marathoners see training as a great way to burn calories and lose weight. Think again! A study of US charity marathon runners found that only 11% lost weight through 16 weeks of training (and another 11% gained!). The reasons for this are many. To avoid piling on the pounds we will guide you on the best diet and nutrition to support your training.
And, if you're carrying a few extra pounds NOW is the time to think about losing them.
You'll get Get Ahead Food for Fitness Tips to get you eating right for running, to lean up and become trim, before training starts this summer.
Fundraising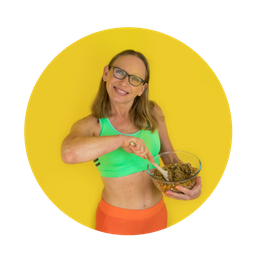 Ask any first time marathoner what was the hardest thing they had to do to prepare, and without fail they'll say raising the funds pledged for their charity place.
Unless you've entered a smaller marathon or managed to bag yourself a club or ballot entry into VLM you're likely to be running on a charity place, with a hefty fundraising target.
How's your fundraising been going? It's time to take it up a notch this summer.
You'll get Fabulous Fundraising Ideas to smash your fundraising target to smithereens!
Sounds Great ... Sign Me Up NOW!
Meet Your Coach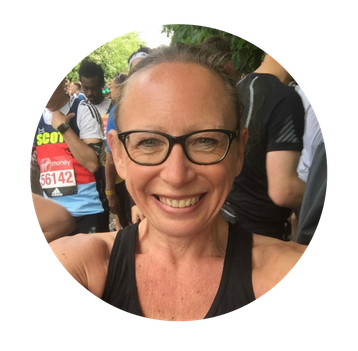 My name is Helen and I am The Cheesecake Runner
In case you've never heard of me **horrified gasp**, here's why I'm uniquely and firmly qualified to help you with preparing to train for your first marathon.
I'm a nutrition coach and work with runners. I'm a keen baker and cook, and I've been running on and off for about 20 years.
I took a break from being fit and healthy for about 10 years, but kicked my butt back in the game in 2012 and I've not looked back. Since then I've run countless halves and this year will see me run my 15th marathon.
I've run VLM (London) 4 times, having bagged charity places ... then begged, grovelled, baked cakes and pleaded with friends for cash to reach my fundraising target.
I've been injured training and had to pull out and defer races, but I've always come back fighting for more … and I've got more focused, fitter and faster as I've aged.
Now aged 53 I'm leaner, fitter and faster than ever, and I now run VLM with a Good For Age entry time … meaning I can now help you guys with your fundraising and training, rather than stressing over my own cash pledge targets.
In 2017 I set up the London Marathon Training & Support Facebook Group which now has nearly 10,000 members, most of whom are first timers or back of the pack 'snails'.
In this group I help first time marathoners go from excited, yet apprehensive about running their first marathon and raising the thousands pledged for their charities, encouraging them to be awesome and achieve their own personal goals to realise their dreams.
I created Marathon Get Ahead Hub because after the disappointment of marathons being cancelled this spring lots of runners were confused about what training to do ahead of starting training for a marathon in autumn.
Marathon Get Ahead Hub isn't just a training plan. I've seen runners struggling with their training, diet and nutrition, fundraising, motivation and nerves and not finding a solution. I want runners people to know that there is a better way to train, raise money and prepare, so have included other important aspects of training and prep in this programme (that you might not have been doing earlier this spring) so this autumn you can get it all right!
So in Marathon Get Ahead Hub I'm bringing to you my top game, a lifetime of lessons learned as a coach, marathon runner and experienced charity fundraiser.

I want to see you succeed and realise your long held dreams. Let me help you on your journey to the finish-line
Marathon Get Ahead Hub is THE ONLY
SPRING GET YOU READY TO START TRAINING PROGRAMME
you'll need to get you ready to fulfil your long-held dream of running your marathon this autumn!
If you're new to running and want to give your dream marathon your best shot, you need a coaching programme that guides you on
WHAT TO BE DOING NOW
so you're strong and ready to run your best marathon this year!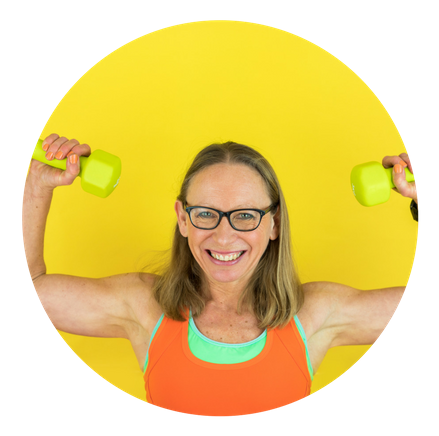 Marathon Get Ahead Hub is
THE ONLY get started now
marathon training plan that'll give you
ALL the critical information and advice you need
RIGHT NOW to be confident you'll be ready to start training this summer.
Any Questions?
Yes, I'm in! I need Marathon Get Ahead Hub to support me NOW. What happens next?
Whoop Whoop Whoop! I'm so excited! After you've completed your purchase, you'll receive an email with your welcome, a link to the programme and next steps.
Then it's up to you to ... get going!
I want to run a marathon, but I'm not 'a runner'. Do you think I can? 

OMG, Yes Yes Yes! This is absolutely the right place for you. Marathon Get Ahead Hub will get you running, training well, eating right and will help you prepare to start your marathon training in spring.
We'll guide you from couch to the start of your plan for your journey to the finish line!

I was thinking of following a free marathon training program, how is this different?
This is totally different. Marathon Get Ahead Hub gives you what you need to be doing RIGHT NOW! And will help and guide you with all the things you need to be doing this year before you start on your final journey to the start, such as charity fundraising, stretching, strength and conditioning, sorting out your food to fuel your fitness as well as building up your running strength and fitness.
FREE marathon training plans just focus on running and the on final 16 weeks of training for race day, they wont give you the information and support you need to get you prepared to take on that momentous challenge!
Will I have to go on a diet?
No absolutely not! Marathon Get Ahead Hub will give you guidance on how to eat healthy for your training, but the food advice in the programme is not a diet. If you're a few pounds over weight and looking to lose this sensible eating advice could be the help you need!
Will I lose weight with Marathon Get Ahead Hub and training for a marathon?
It's notoriously difficult to lose weight whilst going through the final 12-16 training leading up to a marathon. So my advice is to focus now on your food and nutrition to make sure it's optimized for your good health and for running. A poor diet will do you no favours when you're in training!
As you ramp up your running and learn to eat a balance healthy diet, your body composition will change.
Marathon Get Ahead Hub will give you tips for healthy eating, so you're eating right for running ahead of starting your training in spring. If your diet is currently dreadful, from following these tips, you'll probably lose a few pounds on the way!
What if I am recovering from an injury?
If you have an injury I advise you have your condition assessed by a physiotherapist who specalises in running injuries. They will be able to advise on the best rehabilitation for your particular issue.
The fundraising, food and strength and condition parts of preparing for your marathon can be kicked off whilst you're being treated for and returning from injury.
You should always follow medical and your physiotherapists advice regarding returning to running. You might need to re-set your goals for your marathon training.
So the only thing standing between you and preparing to train to run your dream marathon is Marathon Get Ahead Hub
So now it's up to you!


You can try to figure all this out your own, and whine, complain and grumble about the slow progress, the unchartered territories and the sheer frustration of trying to piece together a million things.

OR you can choose to say YES and grab yourself Marathon Get Ahead Hub to get ahead with your marathon training preparations RIGHT NOW, rather than faffing around and wasting the spring unsure what do to and when to start your training.

With Marathon Get Ahead Hub you'll get the key information you need to prepare to train … so that you can finally realise your dream of running your marathon later this year


This is your chance to have the GET ME READY NOW! solution, a solution that has been created with ideas from newbie & improve-bee marathon runners, just like you, who were unsure about getting prepared for training last year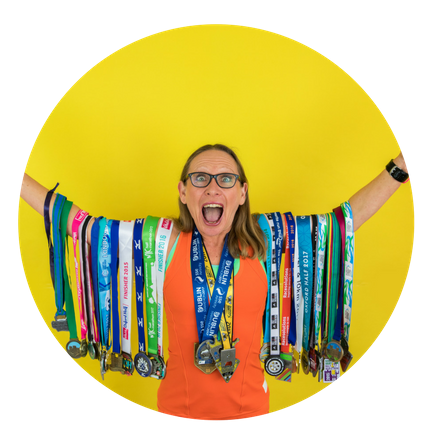 Marathon Get Ahead Hub comes with a 1 month money back no questions asked guarantee. So there is no risk ... ZERO … to joining up today!
So there's really only one rational thing to do ... Get Marathon Get Ahead Hub TODAY!