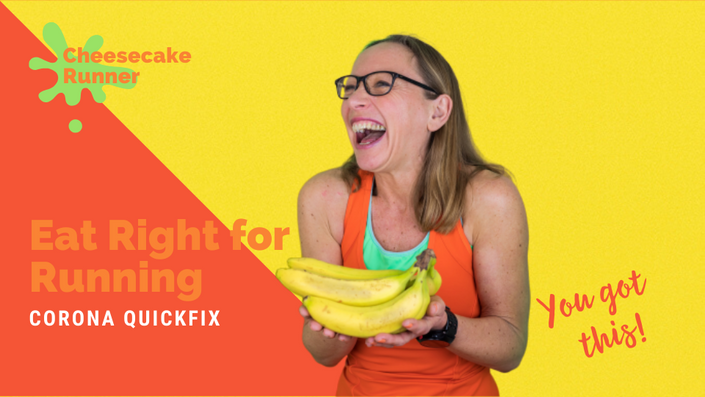 Eat Right for Running Corona QuickFix (July)
I'll help you take control of your diet, so you'll be able to run and train hard this summer!
STOP! ✋
Don't spend another penny on a detox diet, 'cut the carbs' cookbook or run faster programme until you've read every word on this page
This could save you years of hunger, headaches and heartache and a bucket load of cash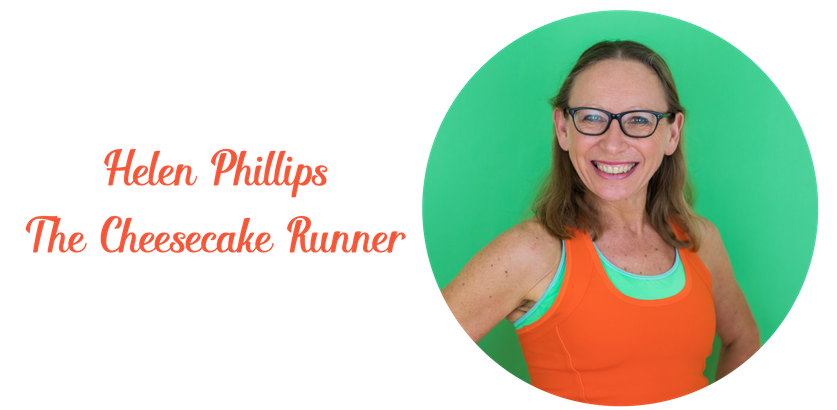 Eat Right for Running Corona QuickFix starts 7th July
I'm going to show you how your can go
From feeling fat, frazzled and frustrated from lock-down
to being energised, focused, confident and running strong
in as little as 6 weeks
Using the exact system
I have used to keep my diet under control, lose weight and get fit, fast and strong
✖ Without going on a crash diet
✖ Without drinking green smoothie protein shakes
✖ Without doing body bursting high intensity HIIT
If you've got a few minutes extra a day to focus on the food you eat
I can help you to take back control to tune up your diet and change
So you have the energy to run faster and stronger for longer
Without giving up chocolate, chardonnay and cake!
The truth is, nothing changes if nothing changes
if you want to lose weight and smash your running goals
then you need to do something DIFFERENT to what you've been doing
Eat Right For Running Corona QuickFix can (and WILL)
help you to eat the foods for your running to give you more energy to exercise
so you can rapidly ramp up your running results
So you can finally run faster and stronger on your long runs
in as little as 6 weeks
Even if you're confused about carbs, you can't cook and you've ditched dozens of dreadful diets because they didn't work

In Eat Right For Running Corona QuickFix I will give you my top tips, tricks and treats for training, including:
👍 Advice on how to eat healthy for exercise and boost your immunity right now
👍 Support to help you manage your lock-down comfort eating and cravings
👍 Help to eat right for more energy for exercise
👍 Guidance on the right foods for running and recovery
👍 Suggestions on how to eat right when real life get's in the way
AND MY 'YOU GOT THIS' COACHING SUPPORT!
With my Eat Right for Running Corona QuickFix you will
👊 Have more energy for exercise
👊 Recover more rapidly from running
AND …
👊 Challenge yourself AND change the only way to get real, rapid and lasting results
So you can …
🏃‍♀️ Run and train stronger and faster for longer
AND …
🏃‍♀️ Realise your dream race results!
Want to achieve success in your autumn marathon or other race?
Enrol right now because spots are limited and we start soon ... on 7th July
This programme is not open for enrollment.
So if adopting a sensible balanced healthy diet is so great for running, why isn't EVERYONE doing it?
Funny that! But the reason is because …
Most people won't listen to advice, don't have the motivation to change and the will power to see it through
Once you start using the advice I coach in EAT RIGHT FOR RUNNING CORONA QUICKFIX it'll completely transform your running (and life!)
You'll have bags more energy, start to lose your comfort eating weight, feel less frazzled, and run and recover quicker from your races
Eat Right For Running Corona QuickFix is THE ONLY coaching programme you'll find that …
🏆 Explains how you can have the energy to train and run strong

🏆 Gives you specific food recommendations to improve YOUR running fitness
🏆 Recommends a balanced diet is best, and doesn't peddle you the latest fitness foodie fad
🏆 Challenges you to change to improve your food for running fitness
🏆 And helps you tune up your diet for your running and a healthy lifestyle for good

Don't believe me?
Listen to these stories of people who have used these principles to improve their running fitness
"I have a busy job and exercise most days, often getting home very late. Before I started working with Helen I had a tendency to snack on whatever was in the fridge when I got in. I now understand the importance of a balanced diet for my training. I've been ordering a weekly veg and meat box and so we worked together planning healthy meals according to what's been ordered. Over 8 weeks I've lost 5kg, which helped me knock 30 minutes off my half marathon PB. I'm determined to keep going, now I know what I should be eating and how to plan and prepare meals around my busy life."
Sarah, Reading
Lisa was struggling training for Virgin London Marathon with her yo-yo dieting low carbs approach to food. A busy mum with small children, she was too tired to train and grabbed a few rice cakes to eat for dinner on her way out to the track.
"I want to thank you for the advice and support you've given me around nutrition for my marathon training. Over the past 2 weeks I've lost 3lb in weight (so that's motivating) but more importantly I'm not feeling any where near as hungry. Loving eating carbs again, after years of thinking they were the enemy. Your advice has made me more aware of what I'm eating and why and also demonstrated to me that I need to plan what I'm eating better!"
Lisa, Oxford
So What's Included?
6 weeks of group coaching using Zoom. Each week in the programme we'll cover a different topic, including:
Master Your Macros
We look at how your body gets energy from food and which macronutrients, foods and meals to eat to support your training with the aim of helping you lose a few pounds, if that's your plan.
Healthy Eating for Exercise and for Life
I go through the nutrients that are especially important to boost your immune system, for good health and to help us runners train hard.
Managing Cravings and Comfort Eating
I'll give you tips to manage your Corona-comfort eating and cravings, and solutions to manage post workout runger.
Meal Planning
To help you get organised and eat the best food for your lifestyle.
Energy for Exercise
We look at how your body gets energy from food, so you know what to eat to exercise whether you're training for a 10k, half or marathon.
Food for Recovery and Repair
I explain the importance of recovery nutrition, which so often gets forgotten, and how to best recover from running and working out hard.
AND ... ACTIONABLE CHALLENGES to Test Everything Out
It's your time to succeed!
If you want to TAKE CONTROL OF YOUR CRAVINGS, LOSE WEIGHT, IMPROVE YOUR RUNNING
and ENJOY THE JOURNEY then
EAT RIGHT FOR RUNNING CORONA QUICKFIX is the eat-right coaching programme for you!
You need to join our July class NOW and
MAKE IT HAPPEN!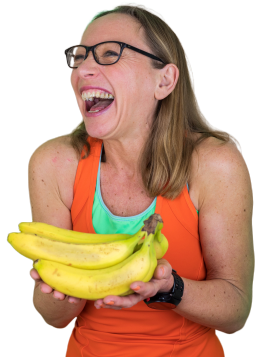 You got this!
Helen, The Cheesecake Runner
This programme is not open for enrollment.