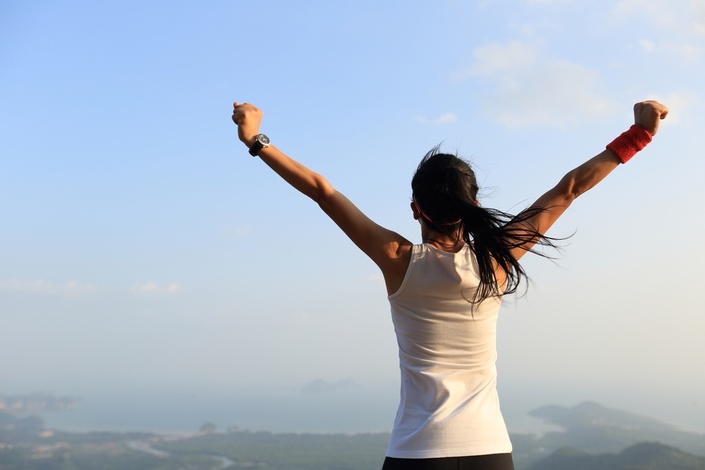 THE ULTIMATE DIET ACCELERATOR
All the information you need to make smart healthy food hacks, for more energy, vitality and life!
Join us NOW!
Are you constantly tired and worn out?
You've no time. You're running around like mad, organising the kids and busy at work.
You feel that there's no time for life ... for the 'Real You'.
You want to feel in control of your diet, whilst surviving the stress and chaos of family life.
You want to get back to feeling healthy, fit and strong. Feel more confident, vital and full of life!

You know you need to eat better and exercise more, but just don't know where to start.
And most of all, you want to experience the satisfaction of creating a healthy lifestyle to become the best version of yourself!
The truth is, nothing changes if nothing changes!
If you want to lose that weight for better health, have more energy and a zest for life, then you need to do something DIFFERENT to what you're doing now.
You can achieve ALL of this by planning your diet and following a balanced healthy nutrition strategy
I want to introduce you to my secret weapon
THE ULTIMATE DIET ACCELERATOR PROGRAMME
THE ULTIMATE DIET ACCELERATOR is my step by step programme where I'll explain to you what makes up healthy nutrition and a good diet, and show you how these principles can be applied to your life, so you can start to lose weight, have more energy and enjoy your life NOW!
Discover ALL the strategies I used to kick start my transformation back to life.
Meet Lisa
Lisa was struggling training for Virgin London Marathon with her yo-yo dieting low carbs approach to food. A busy mum with small children, she was too tired to train and grabbed a few rice cakes to eat for dinner on her way out to the track.
"I want to thank you for the advice and support you've given me around nutrition for my marathon training. Over the past 2 weeks I've lost 3lb in weight (so that's motivating) but more importantly I'm not feeling any where near as hungry. Loving eating carbs again, after years of thinking they were the enemy. Your advice has made me more aware of what I'm eating and why and also demonstrated to me that I need to plan what I'm eating better!"
Lisa, Oxford, UK
I've always been a foodie and drinkie. I love to cook, bake cakes and eat! My job, as a business consultant, involved long hard days. I was a nomad, working a away from home for long periods of time, eating out and drinking to fuel my life on the road.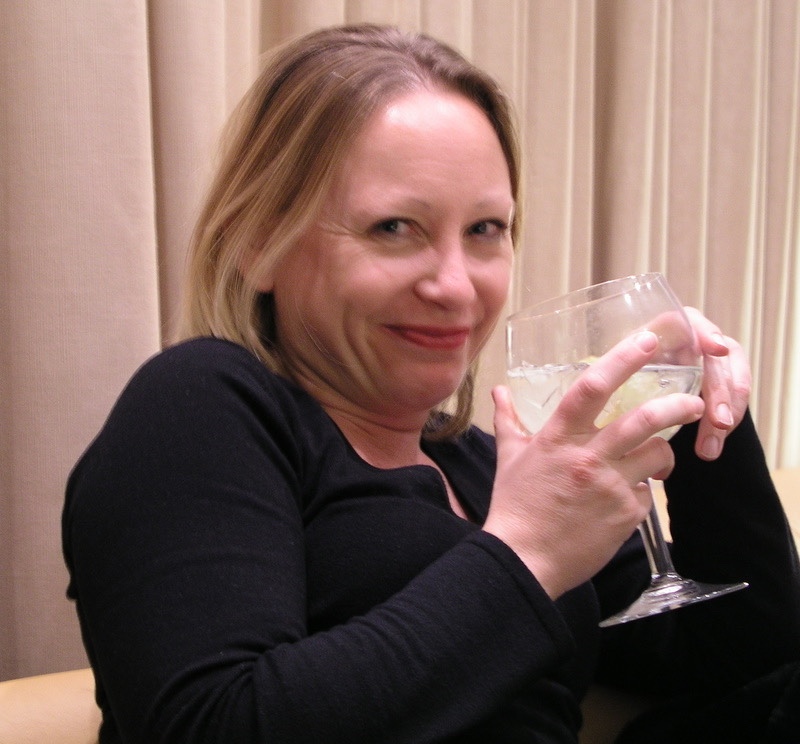 By 2012 I was working all hours of the day, travelling and working away from home. Cheese and wine were my crutches, to get through my workweek and through and out the other side of a bad relationship.
I was tired, stressed, depressed and overweight.
I had to get a grip!
I turned my life around. Health, fitness and my diet became my priorities. Gradually my fitness improved and the excess weight dropped off. All with a sensible back to basics eating plan and without weighing foods, counting calories or attending weight-loss meetings.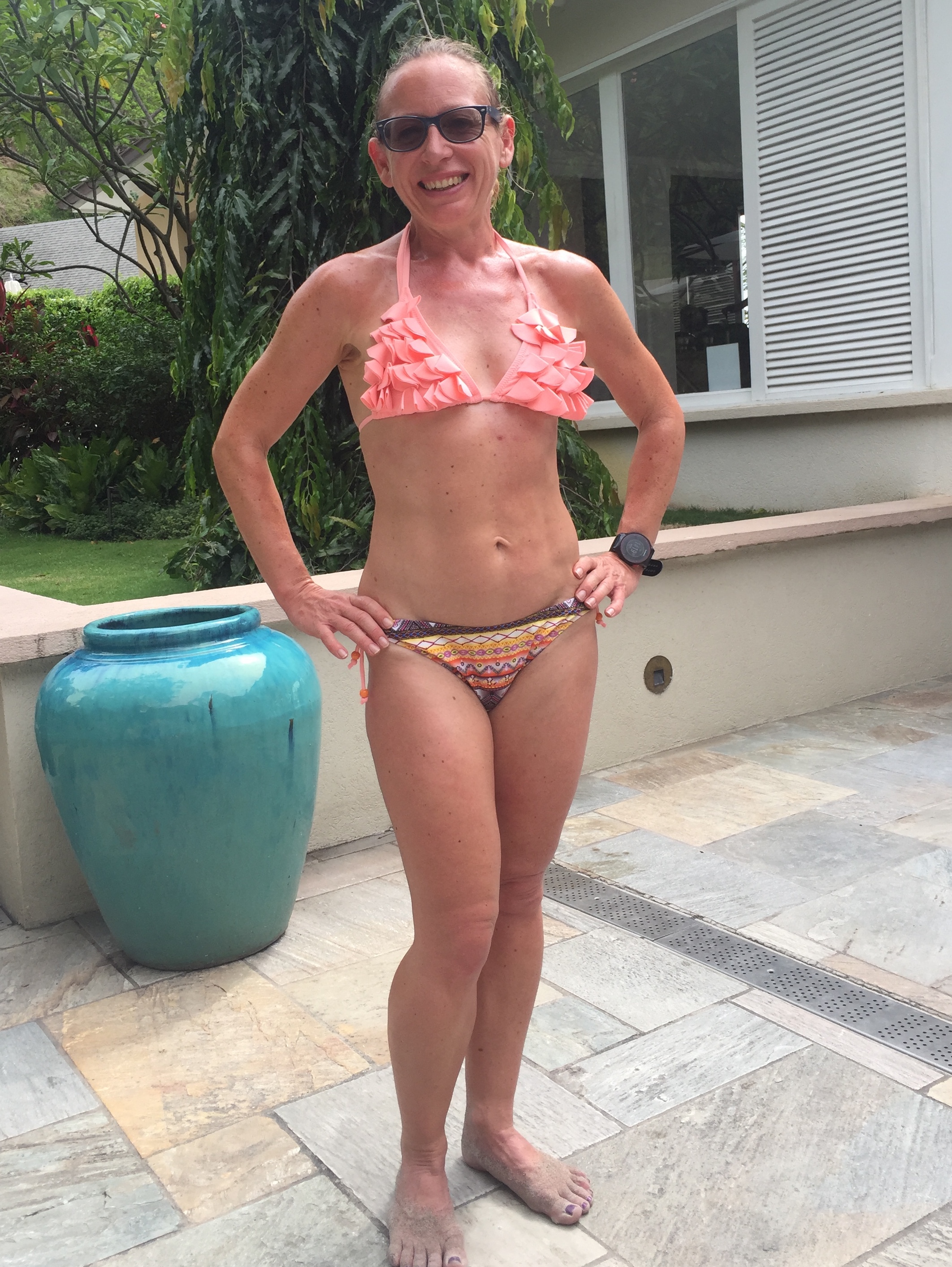 So if adopting a sensible balanced healthy diet is so great, why isn't EVERYONE doing it?
Funny that! But the reason is because most people won't listen to advice, don't have the motivation to change and the will-power to see it through.
Once you start using the simple hacks I'll share with you in THE ULTIMATE DIET ACCELERATOR PROGRAMME they'll completely transform your diet and your life!
You'll have more time on your hands, feel less frazzled, have bags more energy and a greater zest for life!
Your Instructor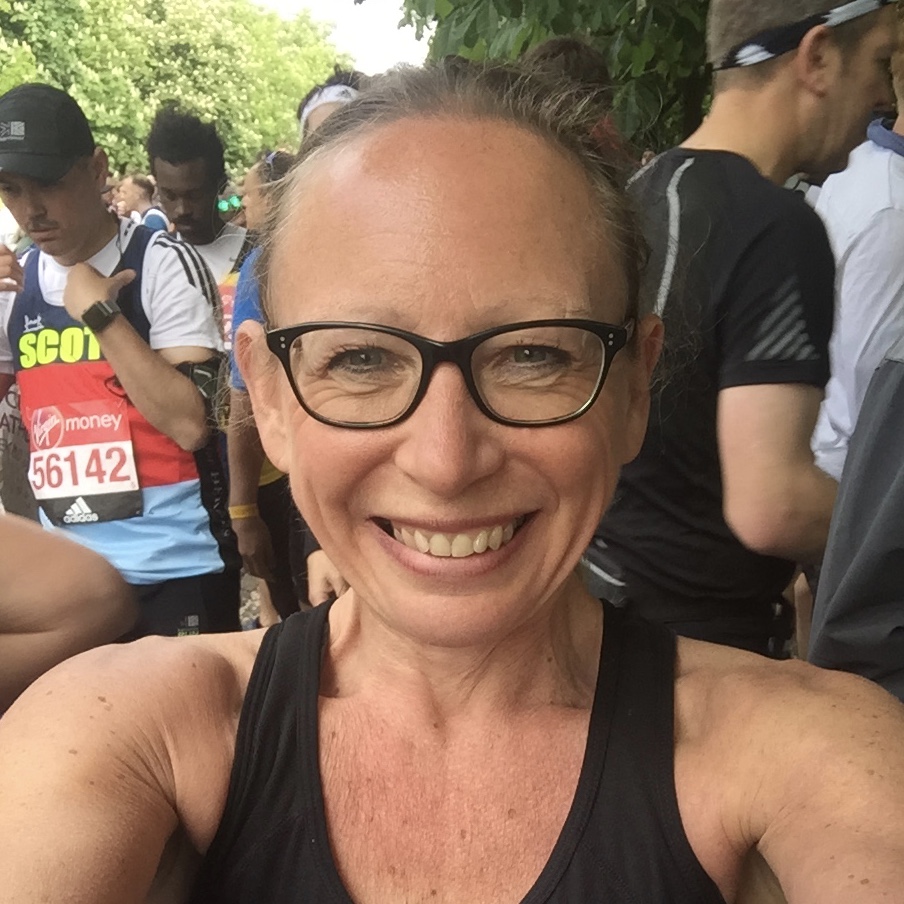 My name is Helen and I am
The Cheesecake Runner
In case you've never heard of me **horrified gasp**, here's why I'm uniquely & firmly qualified to tell you everything you had ever wanted to know about how to get your life back under control.
I have a DPhil in Chemistry from University of Oxford, so you can call me Doctor Cheesecake if you like.
I have helped hundreds of women go from struggling with motivation to confident and achieving their dreams.
I started this business because I was sick & tired of people struggling with their fitness from having bad nutrition and not finding a solution, and also because I wanted people to know that there is another way ... their solution, their salvation and their chance to forever say adios to eating unhealthy and feeling frustrated about their fitness forever and ever amen.
I also wanted to work for myself and make money because there's still food and bills and life.
So how did I became a running nutrition expert?
OK, so I'm not really a pen and clipboard, labcoat and Bunsen burner, bespectacled research scientist type expert (anylonger, but I used to be) but the hundreds of women with flagging motivation I have helped go
from struggling with their diet and motivation to confidently achieving their dreams
that actually I think I am.
I think it's a nice side effect of helping so many people overcome their struggles after they have been floundering around & getting desperate for so many years.
Before I dedicated myself to helping people say adios to unhealthy eating and mediocre success, I was an overworked globe trotting business consultant and it took a lot of inspiration, faith & a truck-load of guts to quit that lifestyle and get to where I am today.
So, the reason I am CALLED an expert is because one fine day, I decided I was going to really figure this whole nutrition coach thing out.
For once, I wanted a solution ... not a possible solution but a sure-shot, carved-in-stone, get the T-shirt, the medal AND THE BANANA solution.
And so I did. I gave it my all (time, money, effort) and I am incredibly proud of the results I have managed to get for myself and my people.
Everything I learned about developing healthy eating and exercise habits and fitting it into my demanding lifestyle I did through trial and error. I didn't have a step by step programme to walk through or a bunch of supportive friends to advise. Just me, figuring it out as I went along!
The good news for you is that I've taken everything I've learned since 2012 and developed the ULTIMATE DIET ACCELERATOR programme for you. So you don't have to waste hours googling endlessly trying to find out the right foods to eat, or meal plan to follow. I've done the work for you!
In this programme I'll take you step by step through the strategies I've used, and continue to use, to eat healthier, have more energy and lose weight.
THE ULTIMATE DIET ACCELERATOR will teach you how to thrive rather than survive!
This approach changed my life. I know it will do the same for you!
Over 8 weeks I will coach you with tips, tools and techniques to move you towards a more healthy, nutritious diet. You will get ...
Information sheets with the key facts about healthy eating
Hacks for healthy living alongside real life
Tips for good nutrition to support your fitness and exercise plans
Goal setting, tools and techniques to help you manage change
Tricks to manage motivation when the going gets tough
Plus ...
Checklist summaries of each weeks learning points to put into action right away
Plus ...
Life-time access to the programme
Let's take a look at what's included:
Lay the Foundation - The Principles of Good Nutrition
Learn what makes up a balanced healthy diet and practice how you can apply that to yourself for your unique lifestyle. Learn why each macronutrient (carbohydrate, fat and protein) and micronutrients are important for good health and wellbeing.
When Enough is Enough - And the Ability to Say NO!
Your food and energy needs. Understand about portion sizes, plates and potential pitfalls.
Treacherous Treats and Temptations - And Dealing with Real Life!
Understand the hidden dangers and pitfalls in snacking and rewarding yourself with treats. Learn tips, techniques, options and alternatives that fit with your lifestyle.
You've got two choices here…
You could keep trying to figure all of this stuff out on your own (which will take ages drive you nuts … trust me I've been there!)
Or …
You could steal my strategies and get massive results in a matter of weeks.
Think about where you want to be ONE month from now.
Do you have a proven plan to get there?
What will you choose?
I have a busy job and exercise most days, often getting home very late. Before I started working with Helen I had a tendency to snack on whatever was in the fridge when I got in. I now understand the importance of a balanced diet for my training. I've been ordering a weekly veg and meat box and so we worked together planning healthy meals according to what's been ordered. Over 8 weeks I've lost 5kg, which helped me knock 30 minutes off my half marathon PB. I'm determined to keep going, now I know what I should be eating and how to plan and prepare meals around my busy life.
Sarah, Reading
Who is THE ULTIMATE DIET ACCELERATOR PROGRAMME for?
People keen to change. If you want to lose a bit of weight and get fitter then this programme will help you get there, no matter where you're starting from.
People who want solutions what work and are itching to make the right changes to their diet and lifestyle.
Busy bees! You're busy with a job, a family and other obligations, you need a nutrition plan that works for you, fits with your lifestyle and delivers results.
People who are easily distracted and tempted away, and who want to be part of a supportive community to keep them on track.
Who is THE ULTIMATE DIET ACCELERATOR not for?
"Just give me the answer now" types. This programme isn't for people who want a plan on a plate. You need to spend the time applying what you've learned to create your own meal plans that are tailored to yourself, your lifestyle and your goals.
Processed food junkies who wont eat veg and cant survive on a diet devoid of additives and E numbers. Whilst I would never ban 'treats' to get the best from it you need to be prepared to embrace fresh and real food that will deliver results.
Celebrity diet fanatics who hang off the word of the latest 20-something hipster flashing their pecs and abs, and promoting fanatical, expensive, quick fix, elimination diets. This programme focuses on teaching you about balanced healthy nutrition rather than elimination diet trends.
So how much does THE ULTIMATE DIET ACCELERATOR PROGRAMME cost?
The ULTIMATE DIET ACCELERATOR PROGRAMME costs £79 for the basic 8 week programme.
You'll get a lifetime access to all my diet and nutrition tips in THE ULTIMATE DIET ACCELERATOR PROGRAMME. It's a 'work on your own plan' and great for everyone who can 'just get on with it', but you wont get any feedback on your progress for support, advice, encouragement and keeping you on track.
What if you need accountability to keep you on track?
Lots of people need that support and regular 'check in' for motivation and accountability to keep them on track. You understand the theory, you can do it yourself, but a busy life and 'temptation' can lead you astray. So I've added in an option for people who want more support, feedback, motivation and encouragement to keep them on track.
I'm offering THE ULTIMATE DIET ACCELERATOR PROGRAMME + Support, which also includes 4 One : One 30 minute Coaching calls over the 8 weeks of the programme, to offer guidance, motivational encouragement and support to keep you on track. This level of programme costs £389.
Committing to this level makes it much more likely you'll go through the programme, try out all the challenges and make change happen to see results.
And finally the … 'I need you with me along the way' support
I know some of you are overwhelmed by the changes you need to make to your diet and lifestyle to get to target weight and fitness goals. So I'm offering a limited number of places on my THE ULTIMATE DIET ACCELERATOR PROGRAMME + Support Plus Programme, where you'll get 8 weekly personal, tailored, 1 : 1 coaching for support, accountability and working with you to tailor the course to your specific lifestyle needs and goals. This programme costs £639.
Sometimes we all need support guidance, motivation and encouragement to keep on track. This level of programme takes real commitment from both of us. There'll be nowhere to hide. I'll be checking in and making sure you're working hard.
Imagine what you could achieve if you got your diet and nutrition right !
Frequently Asked Questions
When does the programme start and finish?
The programme starts now or whenever you are ready and will last for 8 weeks.
How long do I have access to the course?
How does lifetime access sound? After enrolling, you have unlimited access to this course for as long as you like - across any and all devices you own.
What if I am unhappy with the programme?
We would never want you to be unhappy! If you are unsatisfied with your purchase, contact us in the first 30 days and we will give you a full refund.
I have a chronic medical condition, can you help?
I can't diagnose and advise if you have a chronic medical condition.
I've given up sugar and am on a low carbohydrate diet. Will this work for me?
I don't recommend elimination diets. I believe balanced nutrition is the best approach towards a healthy lifestyle. I don't recommend eliminating any food groups. If you have an intolerance or allergy then it's your responsibility to get that expertly diagnosed by a doctor and work with a nutritionist if you require expert dietary assistance.
Does this programme include meal plans for me to follow.?
No. I don't include meal plans in the programme templates. The only way to deliver lasting change if for your to personally invest in the process. So through this programme you will work to create Meal Plans that work for you, your family, lifestyle and goals.
Could I just find this information for free online?
You can find just about anything online these days, but does that mean the information you find, especially around food and nutrition is scientifically proven. One of the reasons I created this programme is because there is so much information to wade through on the internet, in magazines and in books. There's also a lot of quick fix diet and training misinformation online. How do you know what you read is scientifically proven and works for someone just like you. I've done the heavy-lifting reading and research for you to extract the critical information for this course. I've also used each and every piece of advice I give in my own diet and meal plans and training strategies. The programme will always be updated with the latest nutrition and diet information, so you never have to worry about being fed information that doesn't work.
This course would be a big investment for me. Is it really worth the price?
Yes.. You have to invest in yourself to make change and see results. The course is an investment in a healthier you. I am confident this programme will get your the results you're looking for. Imagine how much time and money you could be wasting by NOT enrolling in this programme.
If you want to LOSE WEIGHT, IMPROVE YOUR ENERGY and ZEST FOR LIFE then THE ULTIMATE DIET ACCELERATOR PROGRAMME is the nutrition and diet programme for you, and you need to enrol NOW to make it happen!